In our FAQ you can find a number of common questions that our customers ask us.
If you can't find an answer to your question please contact us through one of the channels listed below.
---
Write to us
Moto Hospitality Limited
Head Office
PO Box 218,
Toddington,
Bedfordshire LU5 6QG
---
Other contacts
Careers
For careers information, please email:
careers@moto-way.co.uk
Commercial
For enquiries relating to advertising, purchasing and lettings including short term concourse activities please email:
commercial@moto-way.co.uk
Moto Press Office
The Press Office welcome enquiries from journalists and news organisations. Please contact:
pr@moto-way.co.uk
The press office cannot deal with general enquiries or complaints. If you are a customer with a non-media enquiry please use the online contact links provided.
Parking
If you have any queries regarding parking charges, please refer to our FAQS section.
---
Moto Foundation
If you would like further information about the Moto Foundation, you can contact us at:
Moto Foundation
Moto Hospitality Limited
Toddington Service Area
Junction 12 M1 Southbound
Toddington
Bedfordshire LU5 6HR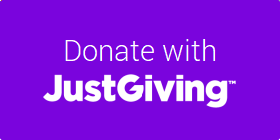 If you would like to make a donation to the Moto Foundation online please visit our Just Giving page.