We're rolling out ultra-rapid charging to selected sites, and fast charging to others. We're only opening new sites with ultra-rapid chargers and all of our chargers are contactless – selected locations even allow two vehicles to charge simultaneously.
Read our Motofesto for UK drivers. Click image below.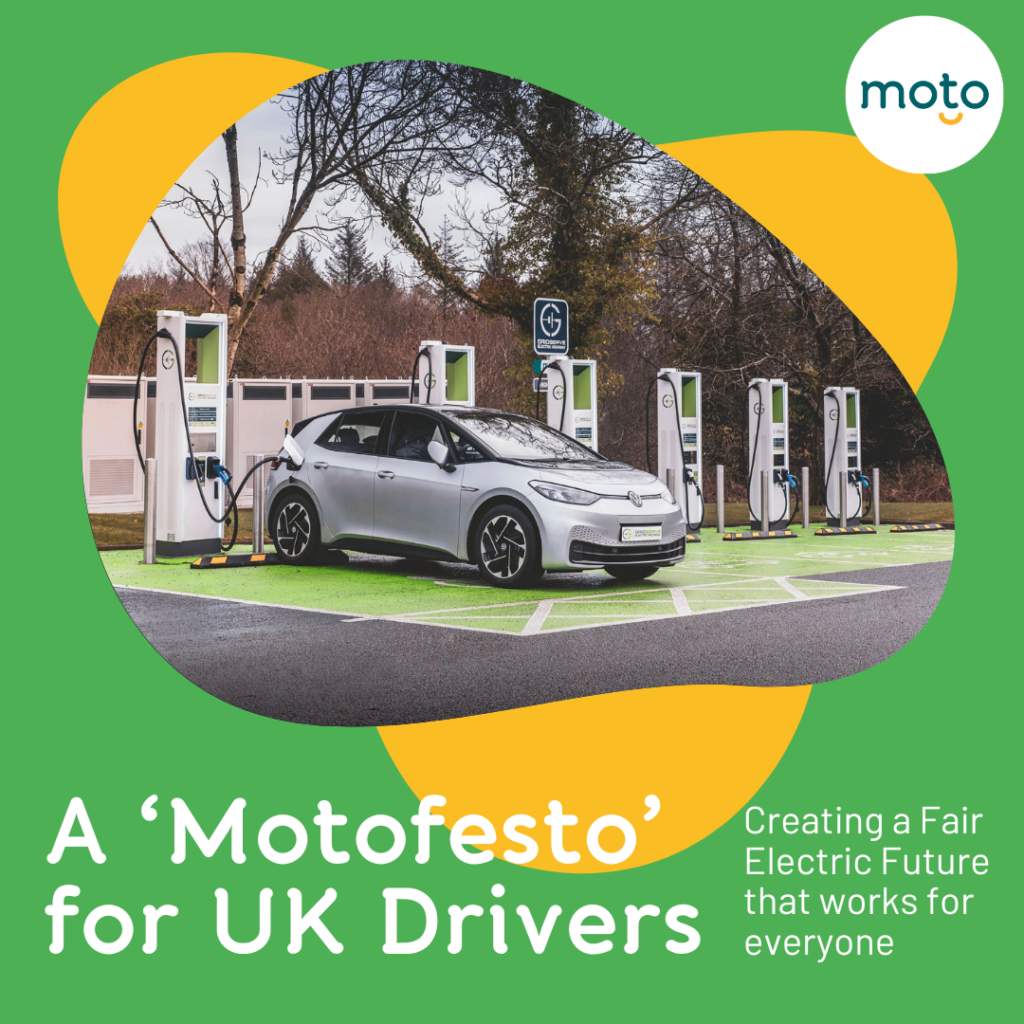 Moto now has High Power GRIDSERVE Electric Super Hubs located at the following Moto service areas:
Moto now has High Power TESLA Super Hubs located at the following Moto service areas: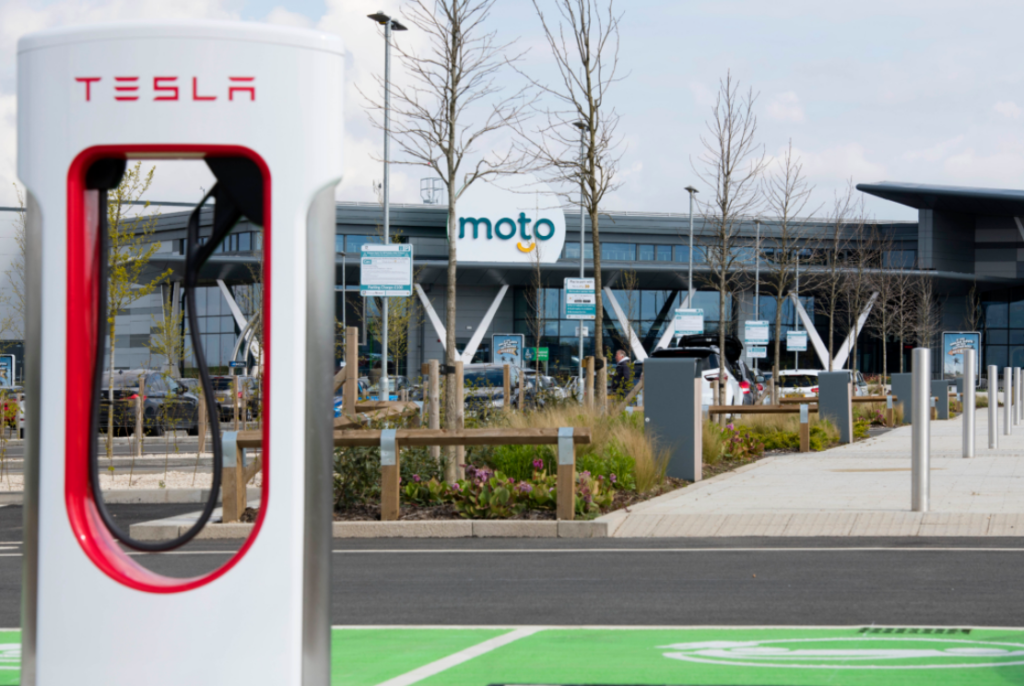 And whilst your vehicle is charging, there's plenty to eat, drink and do. From leading retail brands to your favourite food and drink, indoor and outdoor seating, play areas for the little people and adult gaming centres for the big people. There's outdoor space to stretch your legs or walk your dog, and free wifi to stream and scroll to your heart's content. There's ample space for charging your other devices too, with plug sockets for phones, tablets, laptops and more.
Our aim is for all drivers to feel confident enough to switch to electric vehicles, safe in the knowledge that they don't need to worry about driving range anywhere in the UK, and we're proud to be leading the charge. Moto is currently on track to deliver above and beyond Government-set targets of six High Power chargers at each site by 2023. Transforming EV infrastructure across the nation to brighten EV motorist's journeys.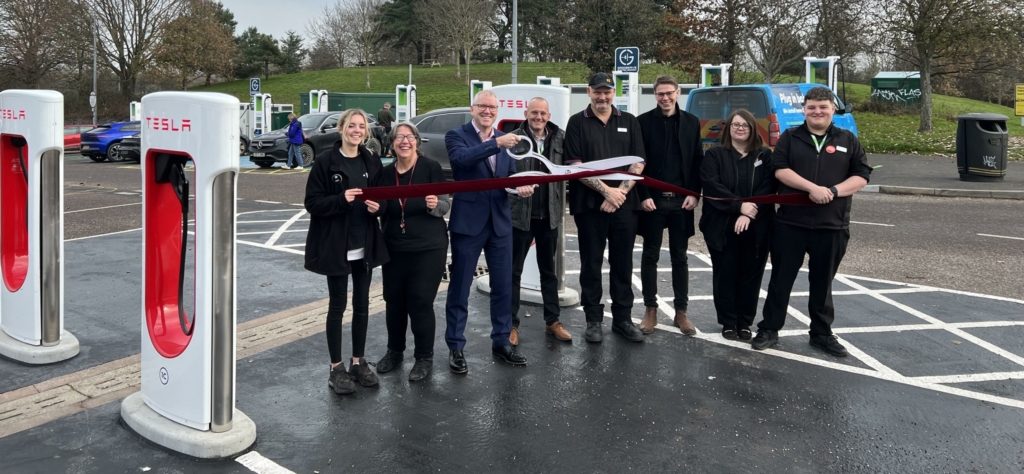 Total Energy Delivered
39,824,022 kwh
Charging Events
1,547,430
CO2 Saved in EV miles
48,299 tonnes
Since June 2021
Did you know, by 2030 we predict that 3 in 10 drivers could be pulling into motorway service stations in an electric vehicle?!
---