The Moto Foundation makes a positive difference to the communities around Moto's locations.
One of the ways we do this is by providing each Moto location with the opportunity to adopt a local community partner. By joining forces with community groups and charities we are able to support them in realising their objectives.
Our local community partners benefit from opportunities to visit their partnered Moto site, exhibit their publicity material and collect for their own registered charity on specific fundraising days. Our local community partners can also benefit from our community grant scheme.
---
How to apply
If you are interested in becoming a local community partner for a Moto site please email information on your charity to motofoundation@moto-way.co.uk clearly stating which Moto service area you would like to apply to. Your application should give details of your short and long term objectives and ideas on how our staff can work with you. Applications are invited throughout the year. You may be asked to visit your local Moto location to present information about your charity to Moto colleagues.
Please read our case studies for examples of our local community partnerships.
We encourage applications if:
You are a charity or good cause within a 25 mile radius of a Moto site
You have opportunities for Moto colleagues to be involved with your group
You are happy to support your Moto site with their fundraising events
The Trust does not currently support:
Applications that are for the promotion of religion or politics
Overseas projects
National Charity Partners
From July 2022 our new National Charity Partners are Mind and SAMH. During this five-year partnership we aim to raise £1.25million, to make sure no one has to face a mental health problem alone
---
Grants
---
Questions and Answers
What does being a community partner involve?
We encourage Moto sites and their community partners to develop their own relationship but this can involve visiting the Site Operations Manager and Charity Champion on site, committing to keeping in touch with your charity's news and events and offering support to your Moto site during their busy on-site fundraising events. In return your organisation could benefit from funding through our Community Grant Scheme and the opportunity to profile your organisation at your Moto Service Area. This could include one collection day per year at your local Moto Service Area.
What happens after I have sent in an application to be a local community partner?
Your information will be read by the Foundation office and all relevant applications will be forwarded to the management team at the Moto site in question. It may be that the site that you have applied to already has a local community partner. If this is the case they may consider supporting an additional organisation if their site has the capacity.
Do you have a national charity of the year?
Yes we do, our current national charity partners are Mind and SAMH. Please see our National Charity Partner section of the website for more details on this.
What size community grants do you make?
There is no minimum or maximum amount. The Moto Foundation seeks to support as many community projects as possible.
Do you give grants outside the UK?
Only in special circumstances.
Can I talk to someone in person?
Yes, you can contact the Moto Foundation on 01525 878500. Email motofoundation@moto-way.co.uk
---
Some of the community organisations we support
---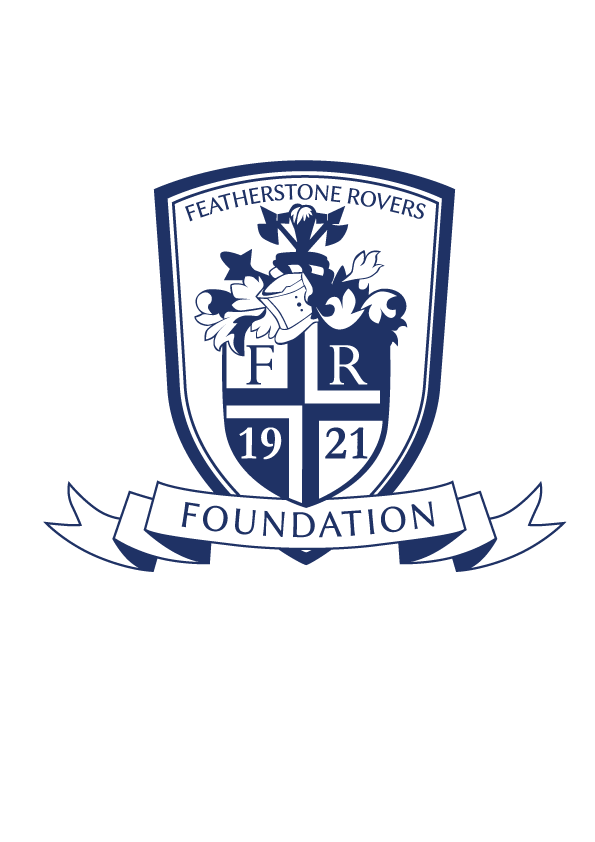 Grants
| Awarded to | Date awarded | Amount | Location |
| --- | --- | --- | --- |
| Isca Indoor Bowling Club | Sept-22 | £1,500.00 | Exeter |
| Now Church | Sept-22 | £1,000.00 | Blyth |
| Croughton All Saints Primary School | Sept-22 | £2,950.00 | Cherwell Valley |
| All Saints Church, Calthwaite | Aug-22 | £250.00 | Southwaite |
| Warrington Sunday Litter Team | Aug-22 | £500.00 | Lymm |
| Gilmorton Youth Cricket Club | Aug-22 | £750.00 | Rugby |
| Westwoodside School Parent Teacher Association | July-22 | £1,000.00 | Blyth |
| Deanshanger Colts & Girls Football Club | July-22 | £1,000.00 | Toddington |
| St John's Hospice | July-22 | £1,000.00 | Burton |
| Our Lady's Catholic Primary School | July-22 | £1,604.00 | Lymm |
| Toddington St George C of E School | July-22 | £2,836.65 | Toddington |
| Eight Bells For Mental Health | June-22 | £1,000.00 | Chieveley |
| Sussex EDS and Hypermobility Group | June-22 | £1,000.00 | Pease Pottage |
| Grantham RiverCare | June-22 | £250.00 | Grantham |
| Kidscan | June-22 | £1,000.00 | Birch |
| Milton Keynes Athletic Football Club | June-22 | £480.00 | Toddington |
| Selworthy Special School Oakhill Campus | June-22 | £1,000.00 | Bridgwater |
| City Hospice | June-22 | £500.00 | Cardiff |
| Hatfield St Lawrence Church | June-22 | £1,000.00 | Doncaster |
| Livability | June-22 | £500.00 | Bridgwater |
| St Gemma's Hospice | June-22 | £500.00 | Wetherby |
| BYHP | June-22 | £500.00 | Cherwell |
| Wheaton Aston Beer Festival | May-22 | £400.00 | Hilton Park |
| The Gathering Place | May-22 | £1,000.00 | Swansea |
| Wiltshire Music Centre | May-22 | £250.00 | Warminster |
| Bilston Peoples Centre | May-22 | £500.00 | Hilton Park |
| Bollington Community Association (known as The Bridgend Centre) | May-22 | £250.00 | Knutsford |
| Douglas Macmillan Hospice | May-22 | £1,000.00 | Stafford |
| St Bartholomew's Church Arkendale | May-22 | £485.00 | Wetherby |
| Willow Tree Primary School PTFA | May-22 | £1,000.00 | Wetherby |
| Maggie Keswick Jencks Cancer Caring Centres Trust (Maggie's Southampton) | May-22 | £800.00 | Winchester |
| Cwm Welfare Community Sports Club LTD | May-22 | £750.00 | Cardiff |
| Suicide Prevention Bristol | May-22 | £3,000.00 | Severn View |
| 3rd Walderslade Guides | Apr-22 | £666.00 | Medway |
| Kinross-Shire Youth Enterprise | Apr-22 | £500.00 | Kinross |
| NORTH CUMBRIA RESCUE & RESPONSE | Apr-22 | £500.00 | Southwaite |
| Photographers with Disabilities | Apr-22 | £500.00 | Severn View |
| Grief Encounter South West | Apr-22 | £1,000.00 | Severn View |
| Cartmel Priory School | Apr-22 | £500.00 | Burton |
| Toddington Rovers Football Cub | Apr-22 | £907.66 | Toddington |
| Swansea Music Art Digital | Apr-22 | £250.00 | Swansea |
| Maggie's at the Royal Marsden | Apr-22 | £340.00 | Heston |
| Charnwood 20:20 | Apr-22 | £1,000.00 | Donington Park |
| Headway Devon | Apr-22 | £700.00 | Exeter |
| Ashton Keynes Pre-School | Mar-22 | £393.86 | Leigh Delamere |
| Rhondda Paddlers | Mar-22 | £270.00 | Cardiff |
| Pal Fitness Education CIC | Mar-22 | £320.00 | Frankley |
| FASD Awareness | Mar-22 | £240.00 | Medway |
| Creative Recovery CIO | Mar-22 | £960.00 | Woolley Edge |
| Refocus Project Ltd | Mar-22 | £1,000.00 | Medway |
| Hackney Doorways | Mar-22 | £250.00 | Thurrock |
| VegVan Community Farm CIC | Mar-22 | £401.00 | Donington Park |
| Coventry Cyrenians | Mar-22 | £500.00 | Rugby |
| Group Garden Holidays | Mar-22 | £300.00 | Cherwell |
| Friends of Riverside Primary School | Mar-22 | £1,000.00 | Medway |
| Ton Yr Ywen Primary School | Mar-22 | £250.00 | Cardiff |
| Friends of Mobberley | Mar-22 | £250.00 | Knutsford |
| CADAS | Mar-22 | £300.00 | Southwaite |
| Carers in Bedfordshire | Mar-22 | £412.00 | Toddington |
| Friends of Oakfield Park School | Mar-22 | £250.00 | Ferrybridge |
| Church Eaton Cricket Club | Mar-22 | £300.00 | Stafford |
| The Mulberry Centre | Mar-22 | £500.00 | Heston |
| Henry Whipple School | Mar-22 | £600.00 | Trowell |
| Cowlersley Community Out of School Club CIC | Mar-22 | £250.00 | Woolley Edge |
| Nottinghamshire Hospice | Feb-22 | £1,000.00 | Trowell |
| ST James C of E Junior School | Feb-22 | £250.00 | Donington Park |
| Swings & Smiles | Feb-22 | £1,000.00 | Chieveley |
| Prevent 2 Protect | Feb-22 | £2,000.00 | Birch |
| somewherehouse somerset | Feb-22 | £500.00 | Bridgwater |
| Step By Step | Feb-22 | £916.00 | Reading |
| Wellgate Primary School | Feb-22 | £500.00 | Woolley Edge |
| Daisy's Dream | Feb-22 | £1,200.00 | Reading |
| Cianna's Smile | Feb-22 | £700.00 | Reading |
| Bridgwater United Community Sports Trust CIC | Feb-22 | £960.21 | Bridgwater |
| Darton And District Cricket Club | Jan-22 | £250.00 | Woolley Edge |
| Seed of Hope CIC | Jan-22 | £1,000.00 | Bridgewater |
| The Haven Wolverhampton | Jan-22 | £1,000.00 | Hilton Park |
| Bridge Community Project | Jan-22 | £1,000.00 | Swansea |
| Fossoway Tennis Club | Jan-22 | £250.00 | Kinross |
| RivelinCo | Jan-22 | £500.00 | Woolley Edge |
| All Yours Period Box CIC | Jan-22 | £1,000.00 | Chieveley |
| Support Through Sport CIC | Jan-22 | £750.00 | Trowell |
| Cygnet Training Theatre | Jan-22 | £250.00 | Exeter |
| Involve Kent | Jan-22 | £350.00 | Medway |
| My Shining Star Childrens Cancer Charity | Jan-22 | £1,000.00 | Medway |
| Wye Gymnastics and Galaxy Cheerleading | Jan-22 | £250.00 | Severn View |
| Oxford Diocesan Council for Social Work Inc. Parents And Children Together (PACT) | Jan-22 | £500.00 | Reading |
| Stanley United FC u14s | Jan-22 | £100.00 | Ferrybridge |
| Sue Young Cancer Support in Leicestershire & Rutland | Jan-22 | £500.00 | Donington Park |
| INCREDIBLE ME | Jan-22 | £750.00 | Severn View |
| Hope Community Project (Wolverhampton) | Dec-21 | £1,250.00 | Hilton Park |
| Friends of Columbia Grange | Dec-21 | £1,188.00 | Washington |
| Mitchells Miracles | Dec-21 | £1,000.00 | Thurrock |
| Bicester baby bank and surrounding villages | Dec-21 | £500.00 | Cherwell |
| Vision of Adventure | Dec-21 | £555.00 | Burton |
| Headway Somerset | Dec-21 | £500.00 | Bridgewater |
| Valley Daffodils | Dec-21 | £1,000.00 | Cardiff |
| Westerhope Utd Football Club ltd | Nov-21 | £250.00 | Washington |
| NewStarts | Nov-21 | £600.00 | Frankley |
| BillyChip | Nov-21 | £750.00 | Warminster |
| Clipstone Brook Lower School | Nov-21 | £400.00 | Toddington |
| Crawley Community Action | Nov-21 | £750.00 | Pease Pottage |
| Dylan Thomas Community School | Nov-21 | £500.00 | Swansea |
| The Coppice Spring Academy | Nov-21 | £400.00 | Winchester |
| Wylye Coyotes Afterschool Club CIC | Nov-21 | £500.00 | Warminster |
| The Gina Project CIC | Nov-21 | £322.50 | Frankley |
| New Life Wood | Nov-21 | £500.00 | Thurrock |
| Orchard Meadow Primary School | Nov-21 | £300.00 | Cherwell |
| Cope Children's Trust (known as Rainbows Hospice for Children and Young People) | Nov-21 | £1,000.00 | Donington Park |
| Castle Pool Community Partnership | Nov-21 | £259.60 | Tamworth |
| Sneinton Play Centre | Nov-21 | £561.50 | Donington Park |
| St Gregory's RC Primary School | Nov-21 | £200.00 | Birch |
| Spirit and Soul Equine Therapy | Nov-21 | £167.40 | Donington Park |
| Under The Trees | Nov-21 | £250.00 | Stirling |
| St Andrews Major CIW Primary School PTA | Nov-21 | £441.00 | Cardiff |
| Windmills – Acute Bereavement Support for Children and Young People in Staffordshire. | Nov-21 | £500.00 | Stafford |
| EMERGE 3RS | Nov-21 | £500.00 | Birch |
| Rugby Free Secondary School | Nov-21 | £300.00 | Rugby |
| The Five Towns Plus Hospice Fund Limited | Oct-21 | £568 | Ferrybridge |
| High Legh Community Association | Oct-21 | £250 | Lymm |
| Julian House | Oct-21 | £458 | Exeter |
| Clapgate Primary School | Oct-21 | £118 | Woolley Edge |
| Church Eaton Cricket Club | Oct-21 | £240 | Stafford |
| Featherstone Rovers Foundation | Oct-21 | £250 | Ferrybridge |
| Oak Field Primary School | Oct-21 | £500 | Cardiff |
| Handsworth Association of Schools | Oct-21 | £500 | Frankley |
| Treloar Trust | Oct-21 | £500 | Winchester |
| The Dell PTA | Oct-21 | £525 | Severn View |
| Children's Adventure Farm Trust | Oct-21 | £500 | Lymm |
| King's Church Darlington | Oct-21 | £300 | Barton Park |
| WUKSART Ltd – Watersafe UK Search and Rescue | Oct-21 | £520 | Donington Park |
| Emmaus Dover | Sep-21 | £500 | Dover |
| Waunarlwydd Galaxy AFC CIC | Sep-21 | £1,500 | Swansea |
| The Dads Lane Community Association CIO | Sep-21 | £1,000 | Frankley |
| ABC to read | Sep-21 | £700 | Reading |
| Cherwell Theatre Company | Sep-21 | £800 | Cherwell |
| Cardiff Women's Aid | Sep-21 | £1,000 | Cardiff |
| Dunstable Town Youth Under 12 Tigers | Sep-21 | £500 | Toddington |
| MacIntyre Great Communities | Sep-21 | £970 | Lymm |
| Gorfenna Community Interest Company | Aug-21 | £577 | Saltash |
| We Are Beams | Aug-21 | £500 | Thurrrock |
| RAW Workshop | Aug-21 | £800 | Cherwell |
| Bradninch Climate Action Group Bee Yard | Aug-21 | £500 | Exeter |
| Allithwaite Playing Fields and Community Centre | Aug-21 | £500 | Burton |
| YPI counselling | Aug-21 | £450 | Reading |
| North Yorkshire Hospice Care | Aug-21 | £500 | Wetherby |
| Sense Touchbase Pears | Aug-21 | £410 | Frankley |
| Wild About Stockton Heath | Aug-21 | £315 | Lymm |
| The SALTO Foundation Limited | Aug-21 | £500 | Toddington |
| Friends of Dunvant Park | Aug-21 | £610 | Swansea |
| Coton Green Community Hall Association | Aug-21 | £500 | Tamworth |
| Secret World Wildlife Rescue | Aug-21 | £412 | Bridgwater |
| St Ann's Hospice | Aug-21 | £500 | Birch |
| Paces Sheffield | Aug-21 | £500 | Woolley Edge |
| Kids Cancer Charity | Jul-21 | £275 | Swansea |
| Swansea Music Art Digital | Jul-21 | £275 | Swansea |
| Buckingham Canal Society | Jul-21 | £275 | Toddington |
| Levett School, Pupil Referral Unit | Jul-21 | £275 | Doncaster |
| Wakefield District Scouts | Jul-21 | £275 | Woolley Edge |
| Turntable Furniture | Jul-21 | £275 | Exeter |
| The Royal Fusionaires Marching Display Band | Jul-21 | £275 | Swansea |
| Dial Wood Carriage Driving for the Disabled | Jul-21 | £275 | Woolley Edge |
| Friends of Avery Place | Jul-21 | £275 | Trowell |
| Girlguiding North Yorkshire South | Jul-21 | £275 | Wetherby |
| Freedom Foundation CIC | Jul-21 | £275 | Trowell |
| Diversify Education and Communities CIC | Jul-21 | £275 | Trowell |
| CanDo Connect CIC | Jul-21 | £275 | Swansea |
| Heidi Patterson's journey | Jul-21 | £1,500 | Birch |
| Friends of Herbert Thompson Primary School | Jul-21 | £275 | Cardiff |
| Compass Disability Services | Jul-21 | £275 | Bridgwater |
| Park Drive Nursery | Jul-21 | £275 | Stirling |
| Friends of Birchwood Grange | Jul-21 | £275 | Heston |
| Building Heroes Education Foundation | Jul-21 | £275 | Pease Pottage |
| Prevent 2 Protect | Jul-21 | £275 | Birch |
| Friends of Aspen Court | Jul-21 | £275 | Thurrock |
| SATEDA | Jul-21 | £275 | Medway |
| Tamworth Literary Festival | Jul-21 | £240 | Tamworth |
| Nas Thurrock | Jul-21 | £275 | Thurrock |