Moto Rugby services on the M6 has been rated the best motorway services for the second year running in a user survey by the independent transport watchdog
Rugby services is joined by our Wetherby, Reading East and Ferrybridge sites in the top 10. In fact, of the top 20 motorway service areas by overall satisfaction, 11 are Moto sites! A huge congratulations to Team Rugby and all of our Moto colleagues for their amazing efforts.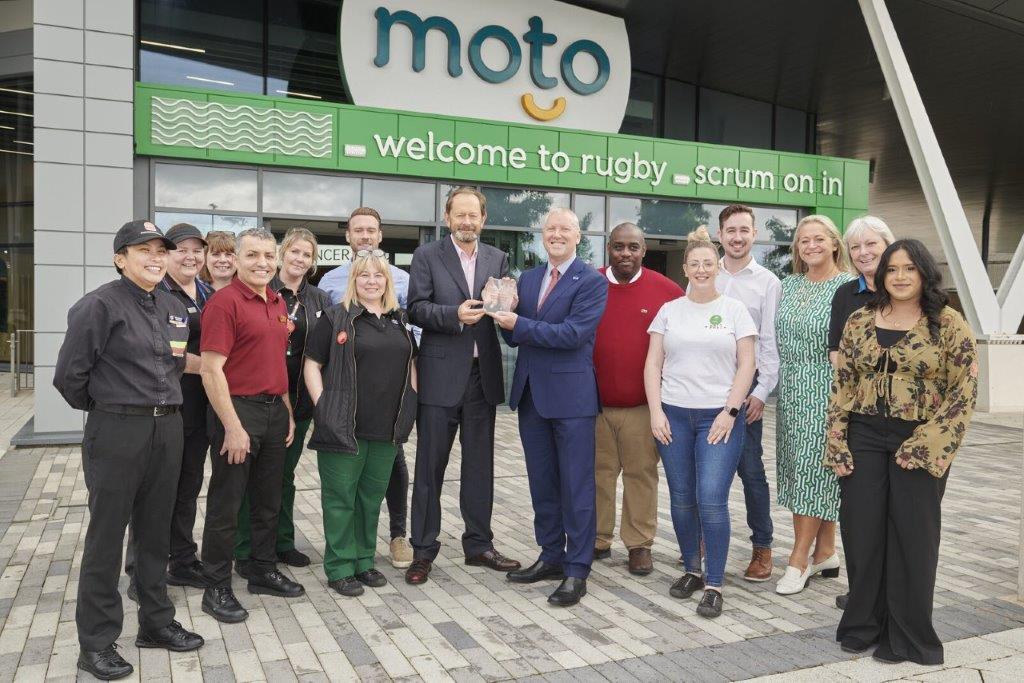 Key Results from this years survey
🥇 Rugby is once again the winner of Best Motorway Services in the UK with a customer satisfaction score of 100 out of 100
🏆 Four of the UK's Top-rated service areas are Moto sites (Rugby, Wetherby, Reading Eastbound and Ferrybridge)
😊 96% of commuters are more satisfied at Moto service areas than any other in the UK
🚽 92% of surveyed visitors were satisfied with Moto's restroom facilities overall, up from 88% last year
⏰ Satisfaction with the wait for charging point 92%, up from 87% in 2022 and well above the MSA average satisfaction of 79%
🔌 Satisfaction with ease of using the charge point is 92%, up from 90% in 2022 and above the MSA average satisfaction at 87%
⚡ Satisfaction with the speed of charging is 85%, up from 84 and above the MSA average satisfaction score of 80%
Last year, Moto Rugby also achieved a 100% satisfaction rating with customers. It came out on top as the site visitors were most likely to recommend to someone making a similar journey and the highest satisfaction with the toilets at 99%. It's a testament to our continuous investment into delivering an exceptional rest-stop experience for our customers to gain this title from Transport Focus for Two years running.

More on Transport Focus
Transport Focus spoke to more than 30,000 visitors at 120 motorway services in Great Britain about their views on the toilets, customer service, value of the food and drink and electric vehicle charging facilities.
In the sixth year of the survey, motorway services have performed well with 94 per cent of visitors satisfied with their visit, up from 93 per cent in 2022.
Anthony Smith, chief executive of the independent watchdog Transport Focus, said:
"Our survey shows motorway services offer a great experience with friendly and helpful staff and provide drivers with the opportunity to rest, relax and take a break before continuing their journey.
"But there is still room for improvement, including making sure the range of food and drink on offer is good value for money for visitors as cost of living increases continue to bite."
The survey data shows that visitors have noticed these improvements and the investment by motorway service operators over the last seven years since we started the survey. In 2017, six out of ten motorway services scored 90 per cent or more for overall visitor satisfaction, in 2023 more than 90 per cent of services have this high level of satisfaction.
For highlights from the report – head here > Transport Focus MSUS 2023