If rainforests are the lungs of the planet, then wetlands are the lifeblood. As much as we need air to breathe, we need water to live. The conservation of our wetlands is essential to life on Earth.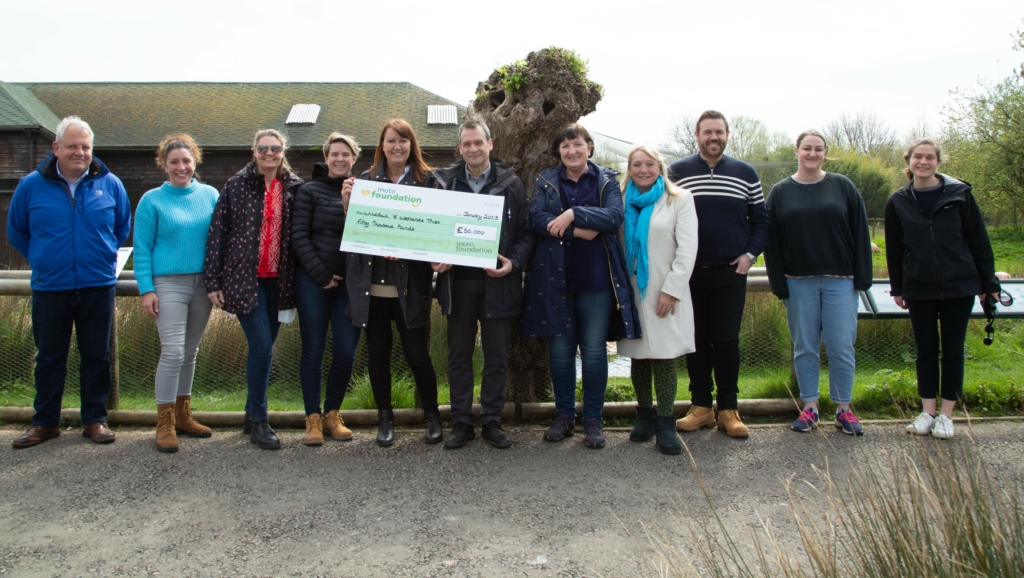 The Moto Foundation Trustees visited Slimbridge recently to present the Wildfowl & Wetland Trust (WWT) with their annual donation of £50,000.  WWT is using our donation in two ways, both of which tie into the Foundation's over-arching strategy to support young people and mental health:
Generation Wild – an award-winning education programme for schools from deprived areas which creates lasting and meaningful connections with nature through story-telling and adventure. So far over 27,000 children have taken part!
Health & Wellbeing at WWT Steart Marshes – the Foundation's donation this year is being used to build a cob structure on site at the wetland reserve, to support wider community engagement and develop an exciting new area of the site. Participants in WWT's Blue Prescribing programme will be learning new skills by working with experts to construct this traditional structure and provide shelter for group activities for years to come.
The Foundation has been partnered with WWT since 2017 and has donated £155,000 in that time. You can find out more about our partnership here.