The Wildfowl & Wetlands Trust are the UK's leading wetland conservation charity. Wetlands are amazing, they teem with biodiversity and are part of our natural infrastructure, providing essential protection against climate change, floods, droughts and pollution. They're also vital for our health and wellbeing.
But wetlands are disappearing three times faster than forests, with 35% of our wetlands having disappeared since 1970 and 25% of wetland species facing extinction.
With 10 wetland sites around the UK and a variety of conservation projects around the UK and internationally, WWT's vision is a world where healthy wetland nature thrives and enriches lives. Their mission is to conserve, restore and create wetlands, save wetland wildlife, and inspire everyone to value the amazing things healthy wetlands achieve for people and nature.
Blue Recovery
Some of the work WWT are doing surrounds a 'Blue Recovery'. They're calling for the creation and restoration of 100,000 hectares of new and restored wetlands and have published proposals for a 'blue recovery' to build back better out of the pandemic. Each wetland will provide a much-needed boost to biodiversity and support the Government's pledge to halt and reverse the decline of our natural world by 2030. WWT have started setting out details on how a Blue Recovery needs to happen, publishing four route maps to create wetlands for urban wellbeing, carbon storage, flood protection and water quality. You can find out more about their Blue Recovery work here: https://www.wwt.org.uk/our-work/projects/blue-recovery/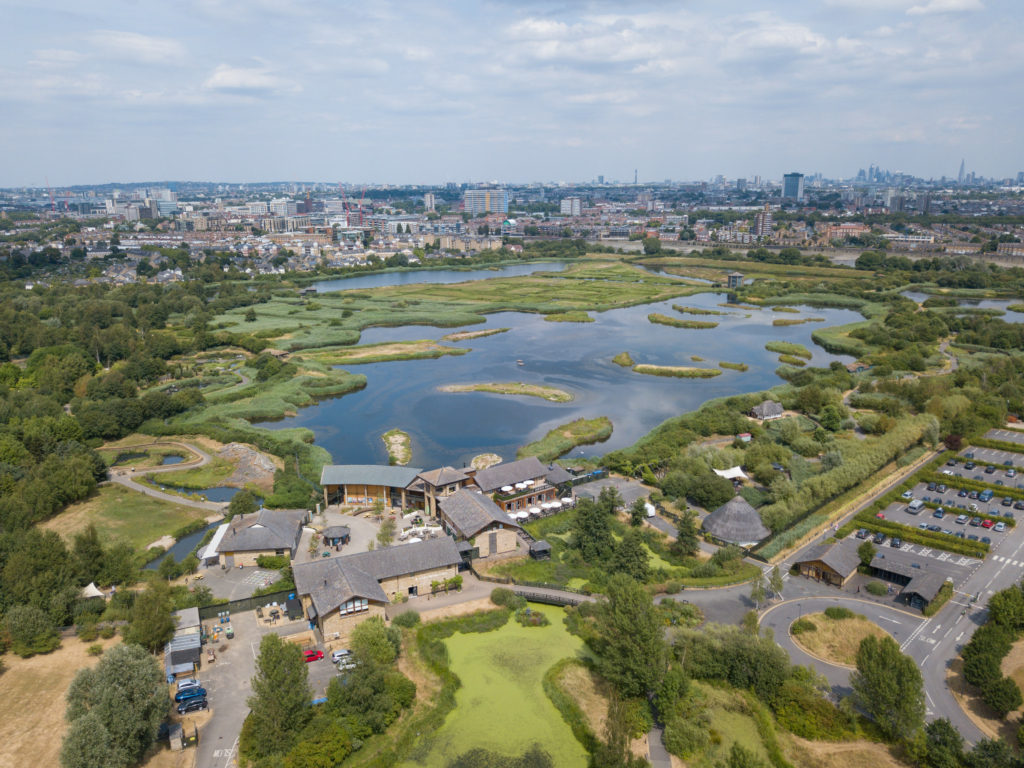 Wetlands Can!
To make this Blue Recovery a reality, we need partnerships, policies, political support and public support. WWT's Wetlands Can! Campaign is doing just that. Wetlands can store carbon, improve wellbeing, reduce flooding and restore biodiversity. Yet we've lost so many, with 90% destroyed in England alone. By adding your name to WWT's pledge for more wetlands, you can help them push for at least 22,000 hectares of saltmarsh by 2050, as part of the creation of 100,000 hectares of healthy wetlands in the UK to help fight the wellbeing, climate and nature crises: https://www.wwt.org.uk/wetlands-can/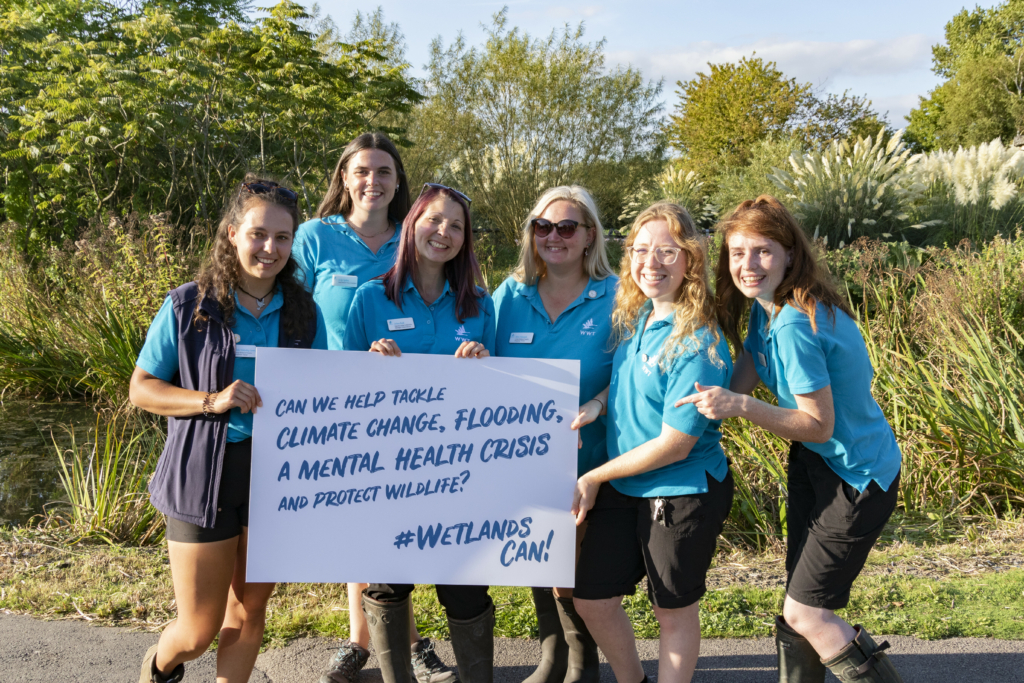 WWT have been one of the Moto Foundation's environmental partners since 2017. Throughout this partnership, the Moto Foundation have funded several very exciting projects across wetland sites around the UK.
Moto Foundation and WWT Slimbridge
In 2018, following the removal of the previous hide, a 1960s ambulance, the Moto Foundation funded a new shepherd's hut hide at WWT Slimbridge Wetland Centre. This hut allows visitors to enjoy the best views of the wild floodplain of the Severn while protected from the elements. As part of the 75th anniversary celebrations at WWT Slimbridge, WWT launched a Slimbridge 2020 to revolutionise the site, with the Moto Foundation supporting the creation of various exhibits around the centre. These included Mission Possible, a duckery with rearing tanks and enclosures, enabling visitors to learn about the ground-breaking techniques Sir Peter Scott developed to boost the numbers of the Hawaiian nenes in captivity and how we still apply his science to breeding birds today. This also included the 360 seat open air Living Wetland Theatre and Waterscapes Aviary, providing live demonstrations and learning experiences for all. If you're visiting WWT Slimbridge, you'll an inspiring wetland-themed sculpture, 'Nest', by awarding-winning metal sculptor, Ian Gill, which can be found on the A38 Slimbridge roundabout, which was also funded by the Moto Foundation.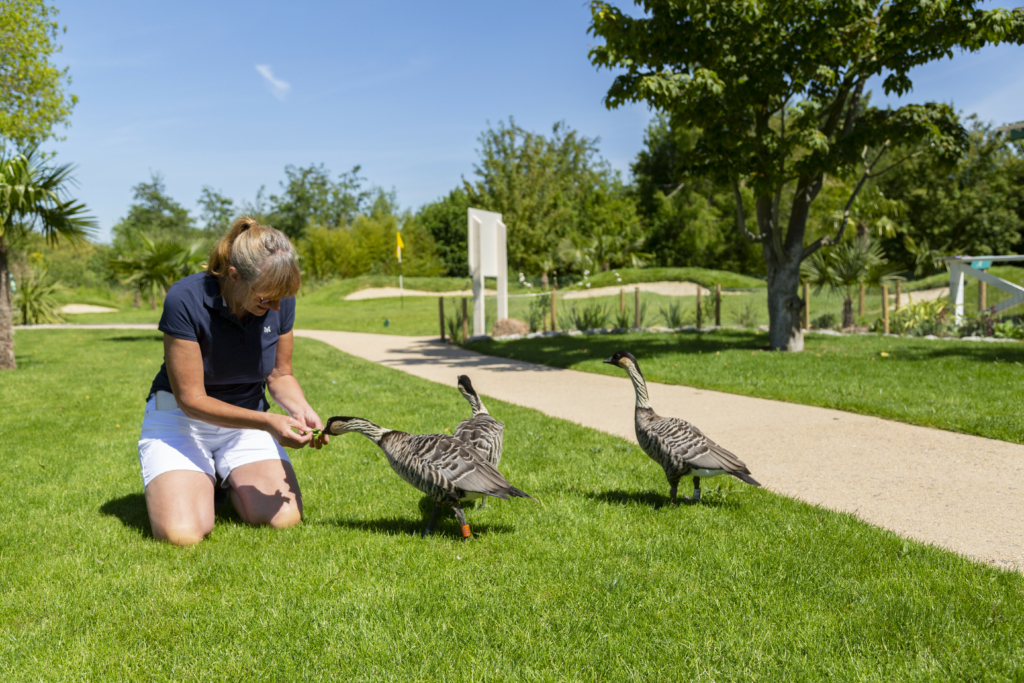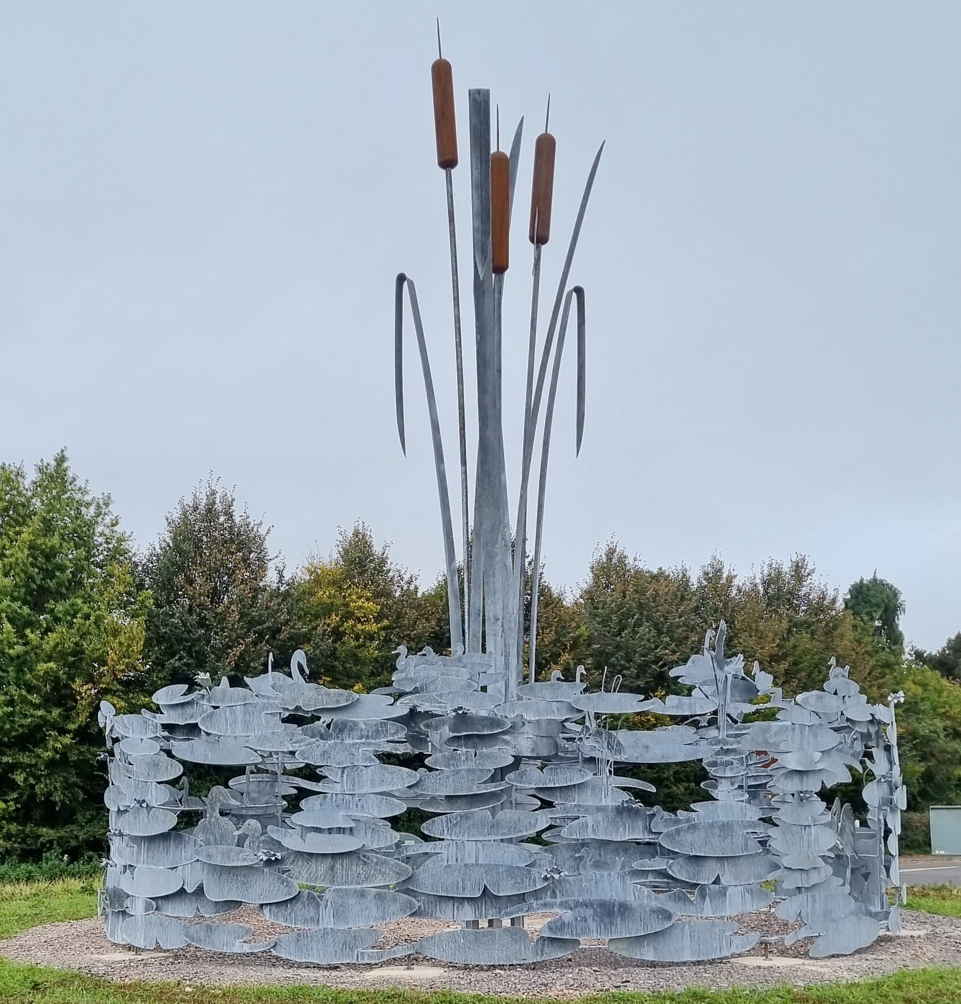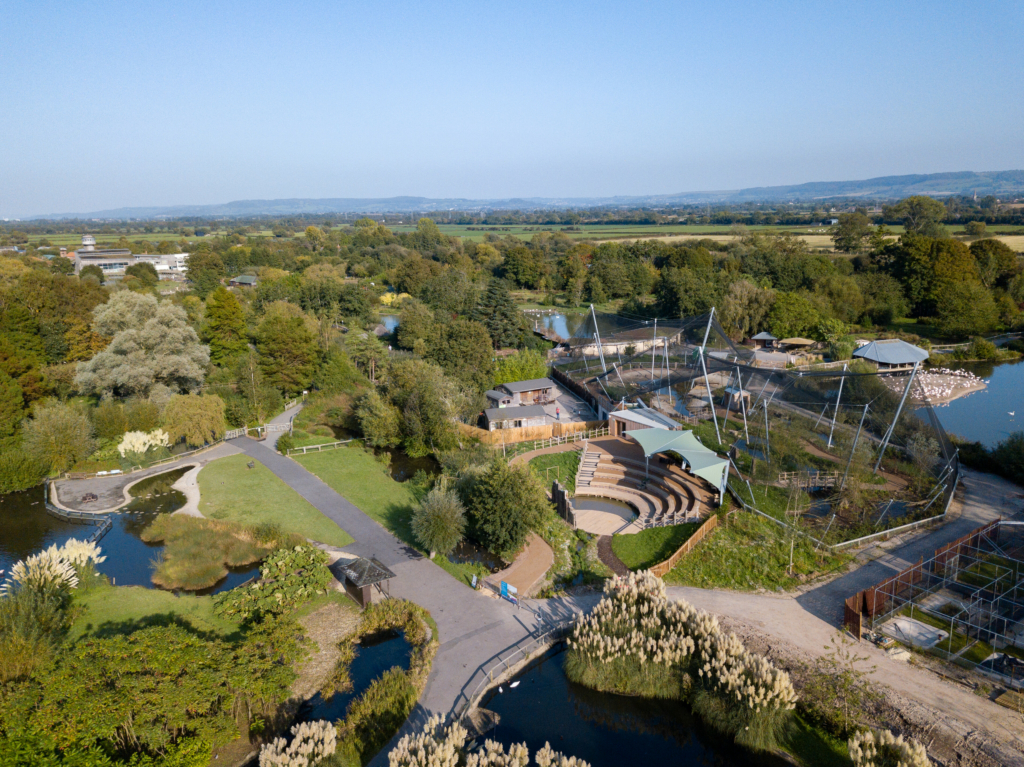 Generation Wild 
More recently in 2022, the Moto Foundation supported WWT's Generation Wild programme across 9 WWT centres in the UK. This is a ground-breaking education model for WWT, where primary school pupils engage in a story-telling programme to engage with nature and conservation and are encouraged to visit again with their families through a voucher scheme. This programme is targeted at schools where access to nature is limited and the at least 25% of pupils use Free School Meals.
Since its launch in September 2021, the Moto Foundation helped to fund Generation Wild, which has reached the following amazing landmarks:
5,620 children participated in the Generation Wild programme
43% of participating schools were new to WWT
25,000 nature activities completed in school grounds, gardens and local spaces.
1,400 children & 1,200 adults returned for a free visit
100% of teachers surveyed would recommend to a colleague
100% of parents would recommend to a family like theirs
The Moto Foundation are supporting this project in 2023. You can find out more about WWT's Generation Wild programme here: https://www.wwt.org.uk/our-work/projects/generation-wild/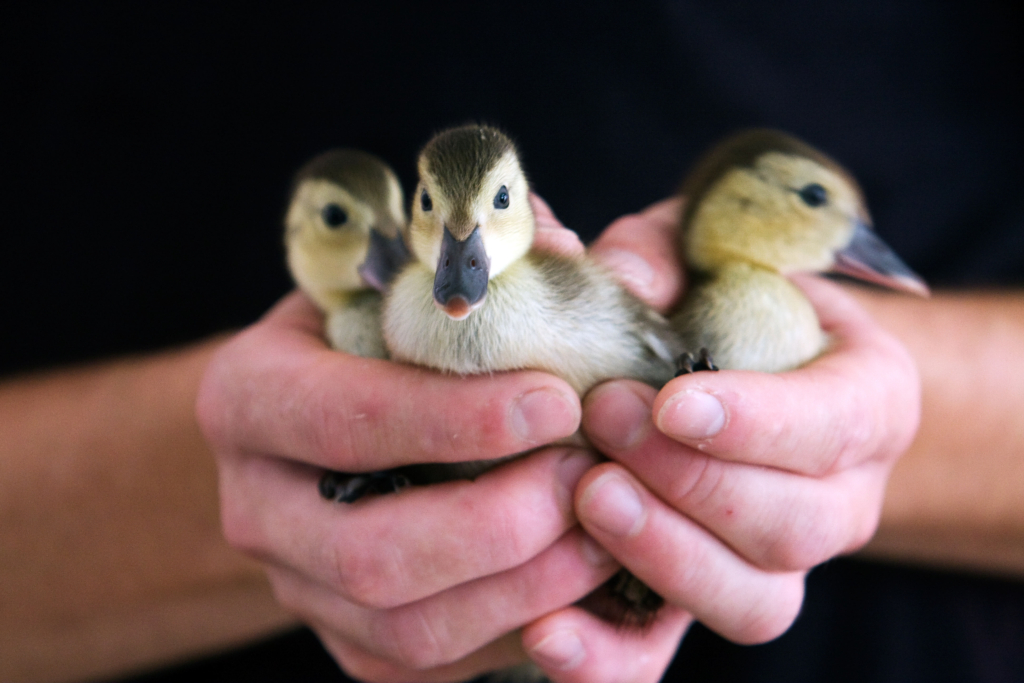 Blue Prescribing
WWT are currently operating Blue Prescribing schemes at two of their wetland sites; WWT Steart Marshes and WWT London Wetland Centre. Blue Prescribing sessions are facilitated by a trained guide and are an alternative treatment for poor mental health. Moto Foundation's support means that WWT are able to support more people referred to us through this programme and the feedback has been encouraging. A huge impact has already been seen in individuals selected to participate in the programme at both sites, with many leaving the programme with a more positive and with a greater appreciation of nature's impact on their wellbeing. Work with partner organisations has allowed WWT to reach vulnerable people and those with complex needs in small groups through mindful activities like willow sculpture weaving and health walks.
You can find out more about Blue Prescribing scheme here: https://www.wwt.org.uk/our-work/projects/blue-prescribing/what-is-blue-prescribing/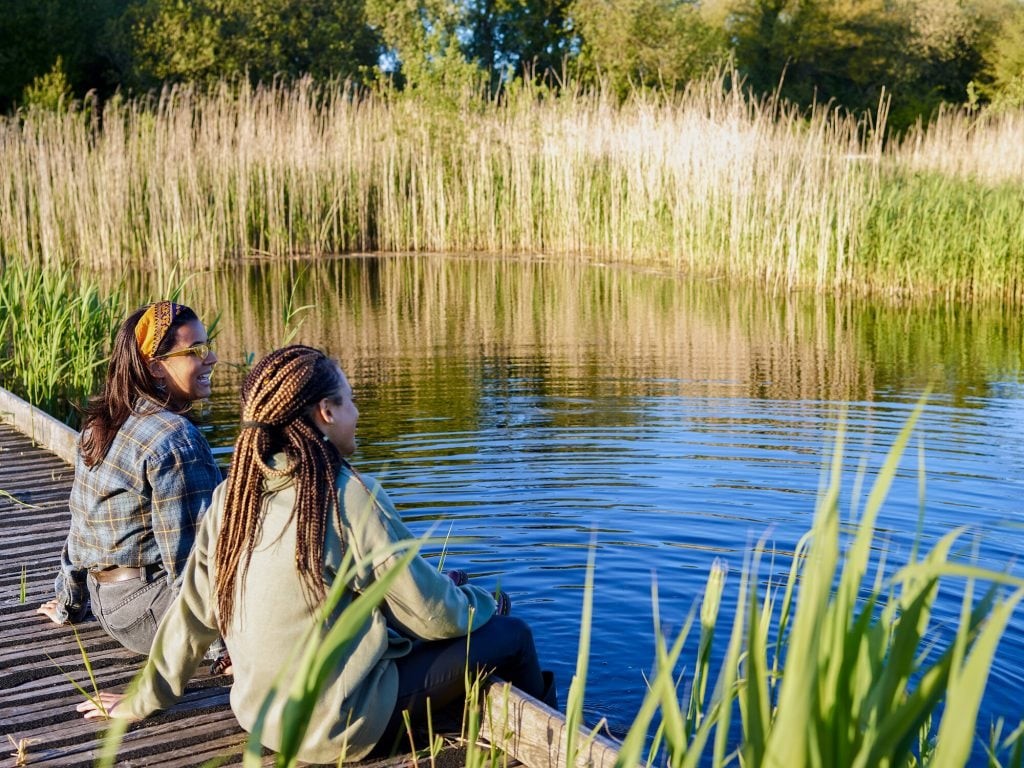 The Wildfowl & Wetlands Trust are delighted to have received the Moto Foundation's kind support over the last 5 years for these extremely worthwhile projects. Together, we have improved vital WWT centres, engaged school pupils with nature and improved people's wellbeing by enabling access to blue spaces. We are excited to continue working together to make a real difference and positively impact wetland nature and communities.