As the sun starts to shine bright, many of us are eager to hit the road and begin travelling with dogs to some amazing vistas and scenic destinations. However, it's important to remember that hot weather can pose serious risks to dogs, especially when traveling in a car. To ensure your furry friend stays cool and comfortable during your adventures, here are some essential tips for keeping dogs safe in the car during hot weather.
Never leave your dog unattended
Leaving your dog alone in a parked car, even for a short while, can be extremely dangerous. Temperatures inside a car can skyrocket within minutes, leading to heatstroke and potentially fatal consequences. If you can't bring your pup with you, it's best to leave them at home in a cool and comfortable environment.
At Moto, if it's not safe to leave your dog outside, i.e. if you are travelling alone, or it's too hot to leave
your dog in the car, your furry friend will be allowed inside whilst you use our facilities.
Please keep in mind though, they are not be permitted inside our restaurant areas.
More information about dogs on our sites can be found here.
Provide proper ventilation and air conditioning
Before hitting the road, ensure that your vehicle is adequately ventilated. Crack open the windows to allow fresh air circulation without compromising your pet's safety. Alternatively, consider using sunshades or specialised window screens to block direct sunlight while keeping the windows closed.
If your car has air conditioning, make sure it's functioning properly. Keep the temperature cool and comfortable for your furry friend throughout the journey. Monitor their behavior and adjust the settings accordingly to prevent overheating.
Hydration is key
Always carry a sufficient supply of fresh water for your dog during car rides. Offer regular drink breaks, even if your trip is relatively short. Consider bringing a spill-proof water bowl and avoid giving them excessively cold water, as it may cause stomach discomfort.
Use travel-friendly accessories
Invest in travel accessories designed to keep dogs safe and comfortable. A dog seat belt or a secure crate can prevent accidents or injuries during sudden stops or turns. Cooling mats or towels can provide relief from the heat and keep your pup cool on hot surfaces.
For even more tips, click here.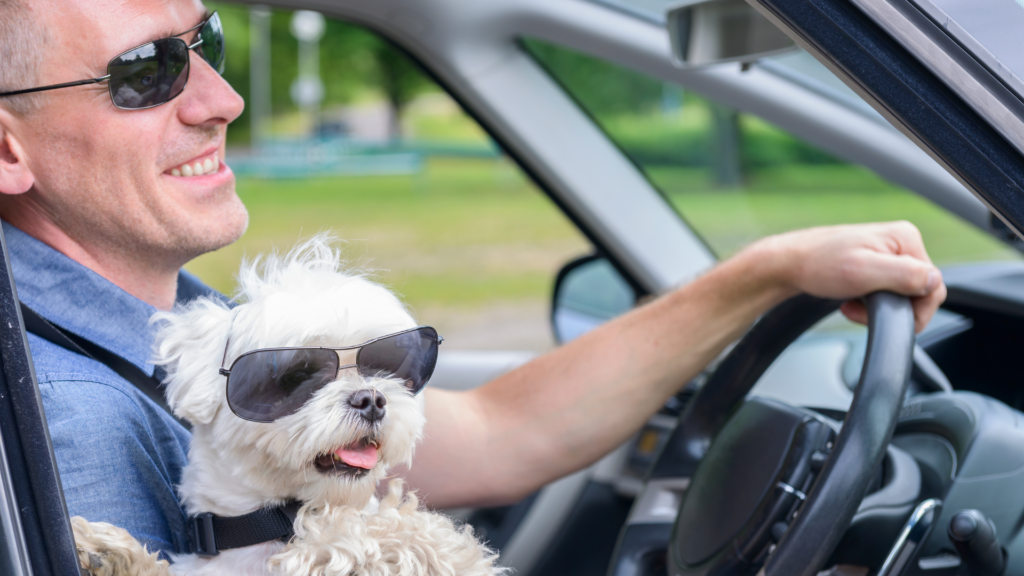 Plan strategic breaks
Long journeys require periodic breaks for both you and your dog. Find shady areas to park and stretch your legs. Walk your dog on a leash to allow them to relieve themselves and get some exercise. Avoid walking on hot asphalt, as it can burn their sensitive paw pads. When traveling on long journeys during hot weather, motorway service areas can be a valuable resource for keeping your dog safe and comfortable. These rest stops provide facilities and amenities that can help you care for your furry friend:
Water Stations
Across most of our sites at Moto, we have designated water stations where you can refill your dog's water bowl. Staying hydrated is crucial for dogs, especially in hot temperatures. Take advantage of these stations to ensure your pup has access to fresh water throughout the trip.
If there is no water available, please flag it up with one of our colleagues and they would be happy to refill!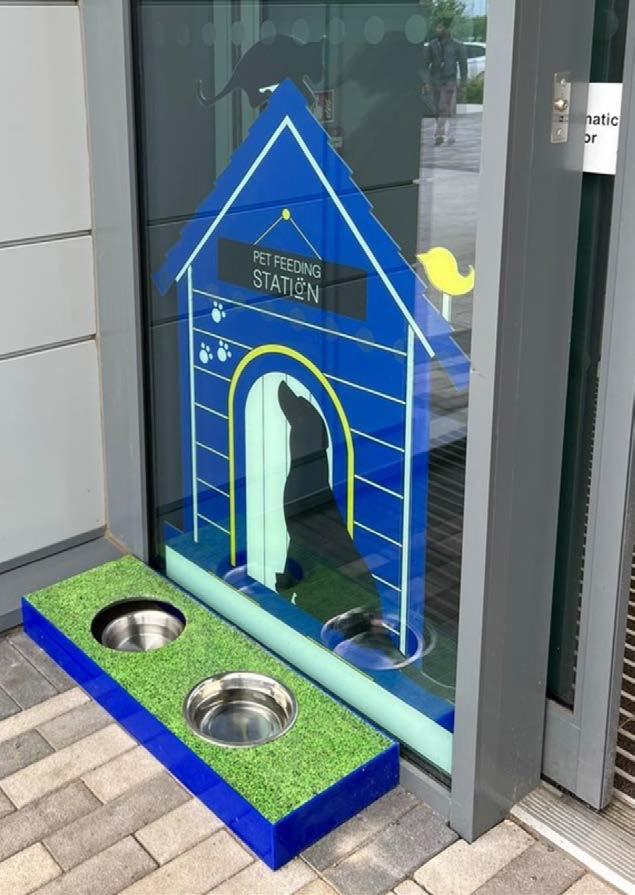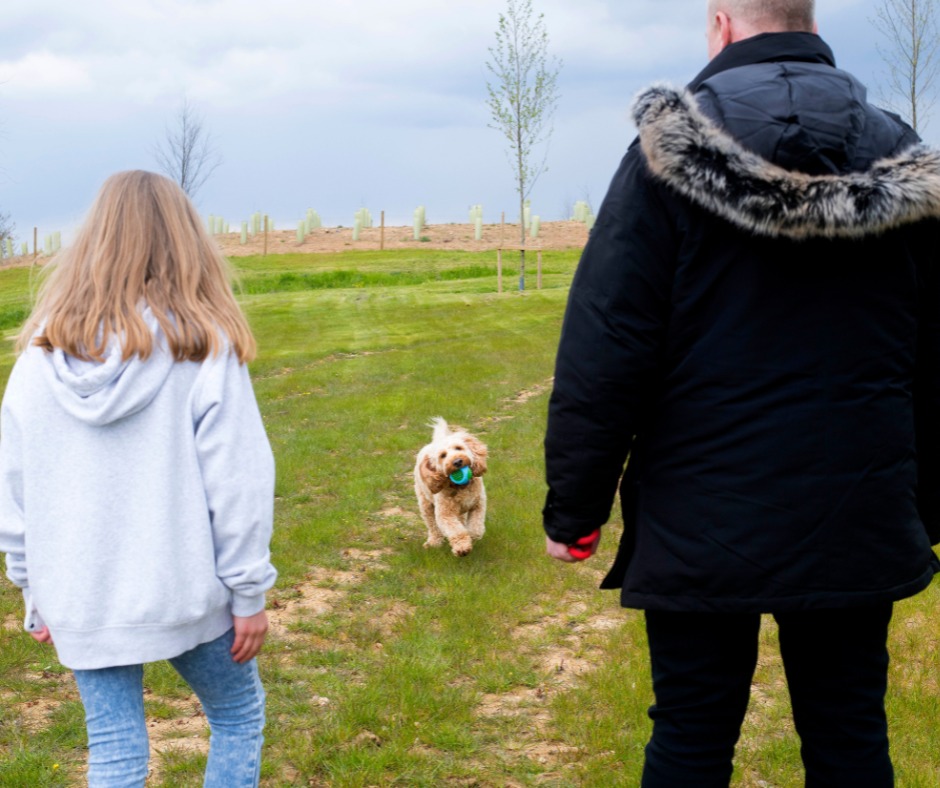 Shaded areas and exercise areas
A lot of our services have designated shaded spots or picnic areas. These areas can provide a respite from the sun's rays and help keep your dog cool during breaks. Take breaks in shaded spots, allowing your dog to rest and cool down before continuing the journey.
We also have dog exercise areas or dog walking paths. These spaces allow your dog to stretch their legs, burn off some energy, and relieve themselves. Utilise these areas to provide your dog with a chance to move around and stay active during long car rides.
Traveling with your four-legged friend can be a joyous experience, but it's crucial to prioritise their safety, especially in hot weather. By following these tips, you can ensure that your dog remains safe, comfortable, and happy throughout your adventures together. Remember, a little preparation goes a long way in safeguarding your furry friend's well-being on the road. Happy travels!
If your dog has never travelled before, check out this training advice from Dog Trusts here