"Keeping safe this winter" whilst on the roads is not just a throwaway term but a necessity that all car users should be aware of. With harsher temperatures and poorer road conditions, whether wet, icy or thick snow – our vehicles are likely to struggle more than usual and have an increased chance of breakdown during the Christmas period.
Before heading off on any journey, it is important to ensure your car hasn't been affected by the drop in temperature and everything feels safe and "normal." However, there are some ways to help prevent, reduce and even eliminate any winter issues. Here are some tips that we have found useful on car care essentials.
Check your car battery:
If the conditions are very bad, checking your car battery may be a priority before setting off on your journey, especially if you haven't checked in a while. A car battery's life span is around 5 years so if it is close that time and you start to see obvious signs of struggle, it may be time to replace it to avoid a breakdown in the cold. During the winter months, the battery's usage will increase through usage of lights and heating whilst also taking longer to heat up, due to cold temperatures reducing it's effectiveness under additional strain. A more thorough winter car check involves looking at your battery, coolant and antifreeze, battery, oil, windscreen wipers and lights. If imperative, a winter service check by a mechanic would be ideal.
Inspect your Windscreen and wipers:
We have all woken up to our car's windscreen frozen over by last nights plummeting temperatures. As this will be a likely occurrence throughout Winter, it is important to make sure your screen and wipers are looked after. Give your windscreen a thorough clean inside and out and top up your screen wash fluid. Our #1 winter product is Carplan 5ltr ready mix screen wash. This product supports safe driving in all weather conditions and is available in all Moto operated Forecourts and Retail shops. Another vital tool to combat the windscreen freeze is De Icer. We have Unipart Rapid De Icer 600ml and Scrapers in most Retail and all forecourts to keep in your motor for those proper cold days and nights.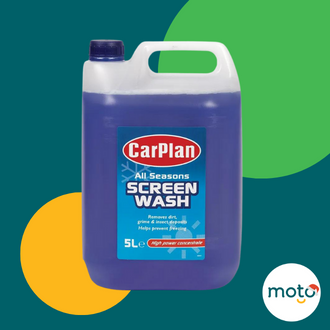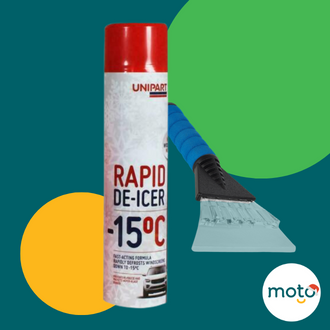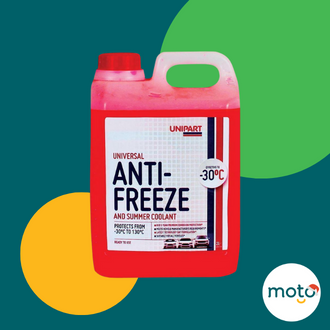 Top up your engine coolant with Antifreeze:
Another car care essential is topping up your engine coolant with Antifreeze but you have to make sure you get the mix right to avoid the engine overheating. Engine coolant should be a 50/50 mix of water and antifreeze – this can be diluted over time as more water will be added throughout the year. Topping up with Anti freeze will prevent freezes during the cold weather and keep the system safe. Unipart Anti Freeze 2L is also available at Moto Retail and Forecourts.
Light maintenance:
As the days get shorter and the nights get darker, having strong and reliable lights will be important when making long journeys or driving through underserved areas such as country lanes. Checking all lights, indicators and rear reflectors are clean and working will not only provide visibility for you but also make you visible to others. Light maintenance is crucial for delivering safety but they will see more usage of full beams headlights and fog lights so regular checks will be necessary.
Winter care car kits:
A shovel
A torch
Spare batteries
A blanket
A hi-visibility vest
Screenwash
Food and drink supplies
A scraper and de-icer
An atlas or map
Snow grips for your shoes in case you need to walk to safety
The RAC have great resources and also dedicated pages to help resolve and educate on these issues further with video guides and tips which can be found here.
They suggest you remember and use the acronym FORCES for the regular 'DIY checks' that you should carry out through the winter and especially as we head into another icy blast.
That's Fuel, Oil, Rubber, Coolant, Electrics, Screen wash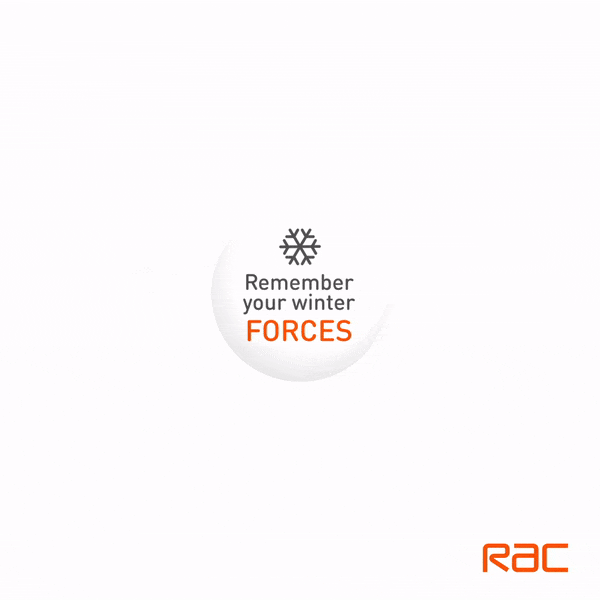 RAC winter tips:
Make sure you've got plenty of fuel. Your car uses up more fuel during the winter. So keep the fuel tank at a good level so you don't end up being stranded in the cold.
Plan your journey in advance. Check the weather forecasts and consider the route you're going to take.
Stick to the main roads when driving. They're more likely to be kept clear and should be safer to drive through.
Accelerate, brake and steer gently. If you do any of these things too quickly, you could run the risk of skidding out of control.
If your car is skidding, take your foot completely off the accelerator. Keep both hands on the steering wheel and gently steer into the skid.

For more information, follow this guide to winter safety and avoiding breakdown.
If you are starting to feel concerned about your car whilst travelling or something doesn't feel right, please stop at any of our sites to check the vehicle over and have a mental rest. We all know the winter anxieties and morning rush of battling with the ice and snow but it is always better to be safe and have a refresh.