We are extremely proud to be a part of Too Good To Go (TGTG) network of over 24,000 businesses combating food waste across the UK. We're delighted to see so many of our customers making use of this service, and we can't wait to save more meals in the future!
The Too Good To Go app allows us to connect with our customers when we have unsold food. This service has been rolled out across all Moto Costa and Moto Pret sites. The app allows users to purchase 'Magic Bags' of food that otherwise would have gone to waste. You won't know exactly what's in your bag until you pick it up – so they are perfect for those wanting to try a new variety of foods.
Many businesses across the UK are forced to throw away perfectly edible food simply because it hasn't been sold in time. Annually, it is estimated that ⅓ of all food produce goes to waste, and reducing the amount of food we waste is one of the most important ways to combat the effects of climate change.
Since partnering with TGTG, we have saved over 64,500+ 'Magic Bags' which is an incredible feat in reducing food wastage. A big thank you to our 44,000+ customers who have used this service in aid of supporting Moto reduce wastage and achieve our ESG goals.
More importantly, we have saved 161 tonnes of CO2e! That is the equivalent of 32 flights around the world!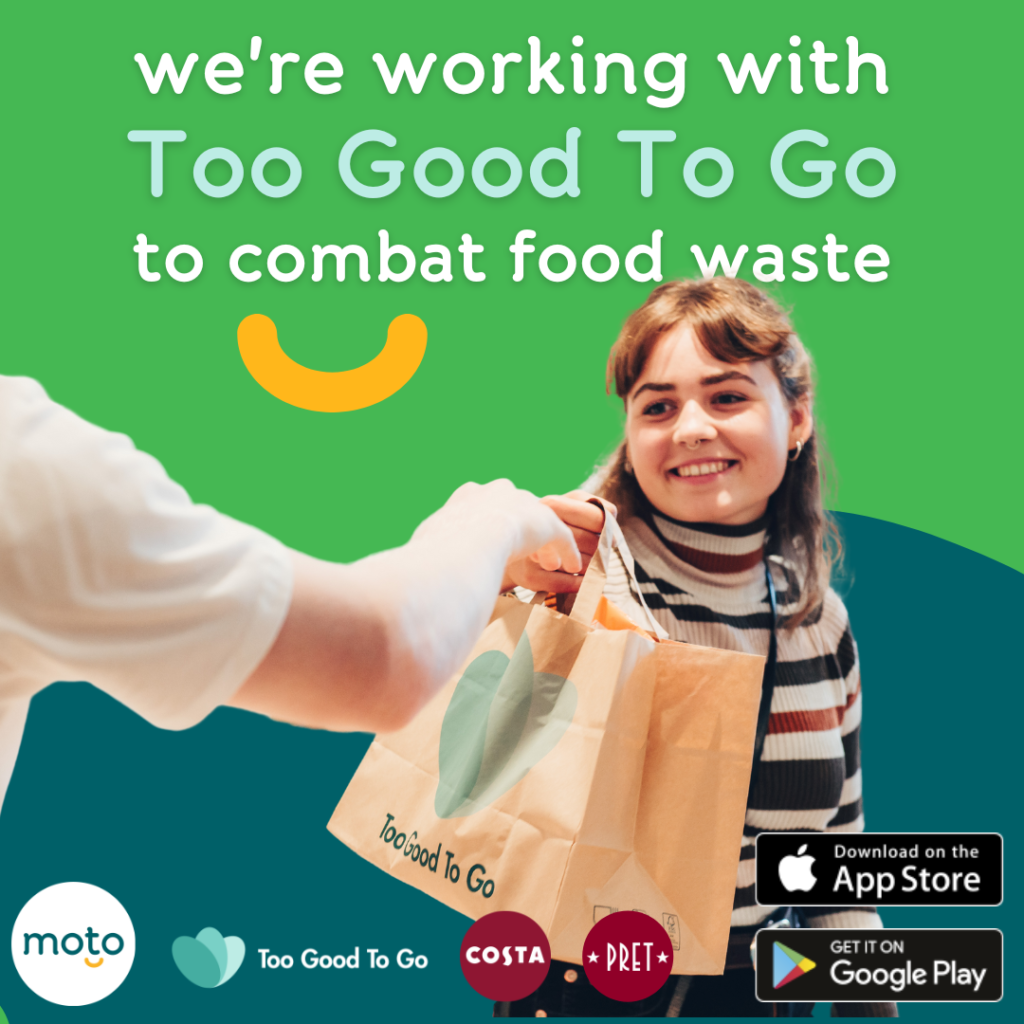 Help us fight food waste and download the free app today:
App Store: https://lnkd.in/gE-3T3Fv
Google Play: https://lnkd.in/dp3Jb8A