Keep an eye out across the GRIDSERVE Electric Highway because 10 chargers have a special birthday wrap which could win 5 lucky participants 1,000 free miles!
It's been a whole year since GRIDSERVE took over the Electric Highway. To celebrate, they are giving you the chance to win 1,000 free miles on their network. To enter, share a picture of one of the birthday wrapped chargers (which are hidden at locations across the network – maybe at some Moto EV hubs *hint hint*), tag @gridserve.hq on Instagram or @GRIDSERVE_HQ on twitter and use #GSElectricHighwayBday.
The five lucky winners of 1,000 miles of free charge can use their prize anywhere on the GRIDSERVE Electric Highway in the next 12 months. That's enough miles to complete the average commute for 96 days or the average school run for a whole year!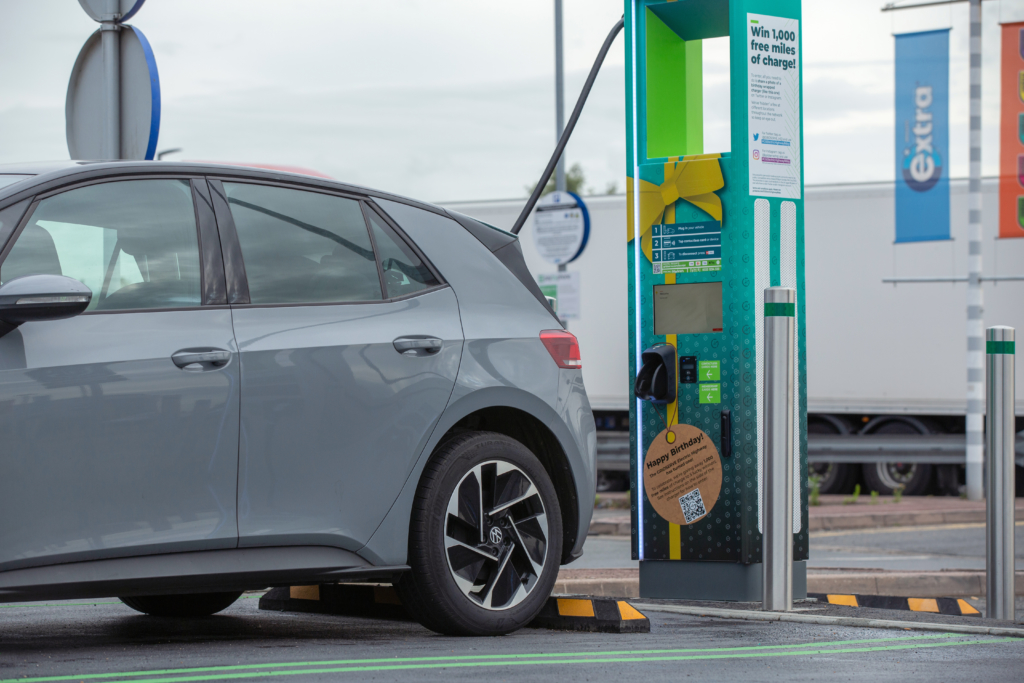 For Twitter: tag (@GRIDSERVE_HQ) and use #GSElectricHighwayBday.
For Instagram: tag (@gridserve.hq) and use #GSElectricHighwayBday. Main grid posts only. Posts to stories won't be entered.
Only one entry per social media account, accounts need to be public. Giveaway entry closes 23:59pm Sunday 31st July 2022. The prize draw is open to all residents in the UK aged 18 years or over who have a valid Twitter and/or Instagram account.
Terms and conditions apply. Please see gridserve.com/GSElectricHighwayBday