This year Moto has joined Too Good To Go's (TGTG) network of over 20,000 businesses across the UK to fight food waste. It's important to remember that when we waste food, we also waste other precious resources such as the water it takes to grow the food as well as the fuel needed to transport it.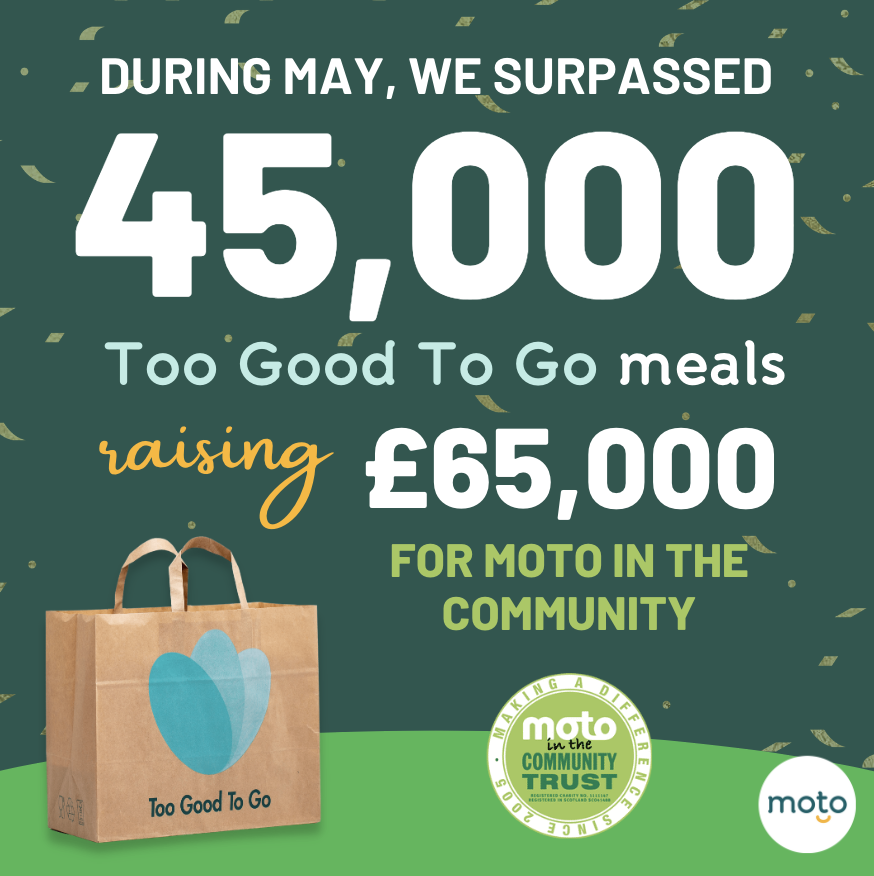 TGTG, is a mobile application that is designed to prevent edible food from being wasted. It works by connecting users to partnered businesses that have an unsold surplus of food.
We are delighted to announce that this May, TGTG has raised over £65k for Moto in the Community (MITC) and saved more than 45,000 meals from being thrown away. The money raised will be instrumental in our efforts to make a positive impact on the communities around us, and will be used to fund various charities and local projects.
Want to get involved? Download the TGTG app now, available on Google Play and the App Store. If you would like to learn more about how the app and scheme works, please read here.