Here at Moto in the Community (MITC) we are always searching for new ways to make a positive impact on the communities around us. Which is why we are delighted to announce that Moto are a part of Too Good To Go's (TGTG) network of over 20,000 businesses to tackle the rising issue of food waste. Annually, it is estimated that ⅓ of all food produce goes to waste, and reducing the amount of food we waste is one of the most important ways to combat the effects of climate change.
Many businesses across the UK are forced to throw away perfectly edible food simply because it hasn't been sold in time. The TGTG mobile application aims to solve this problem by connecting users to partnered businesses that have an unsold surplus of food. The app allows users to purchase 'Magic Bags' of food that otherwise would have gone to waste. You won't know exactly what's in your bag until you pick it up – so they are perfect for those wanting to try a new variety of foods.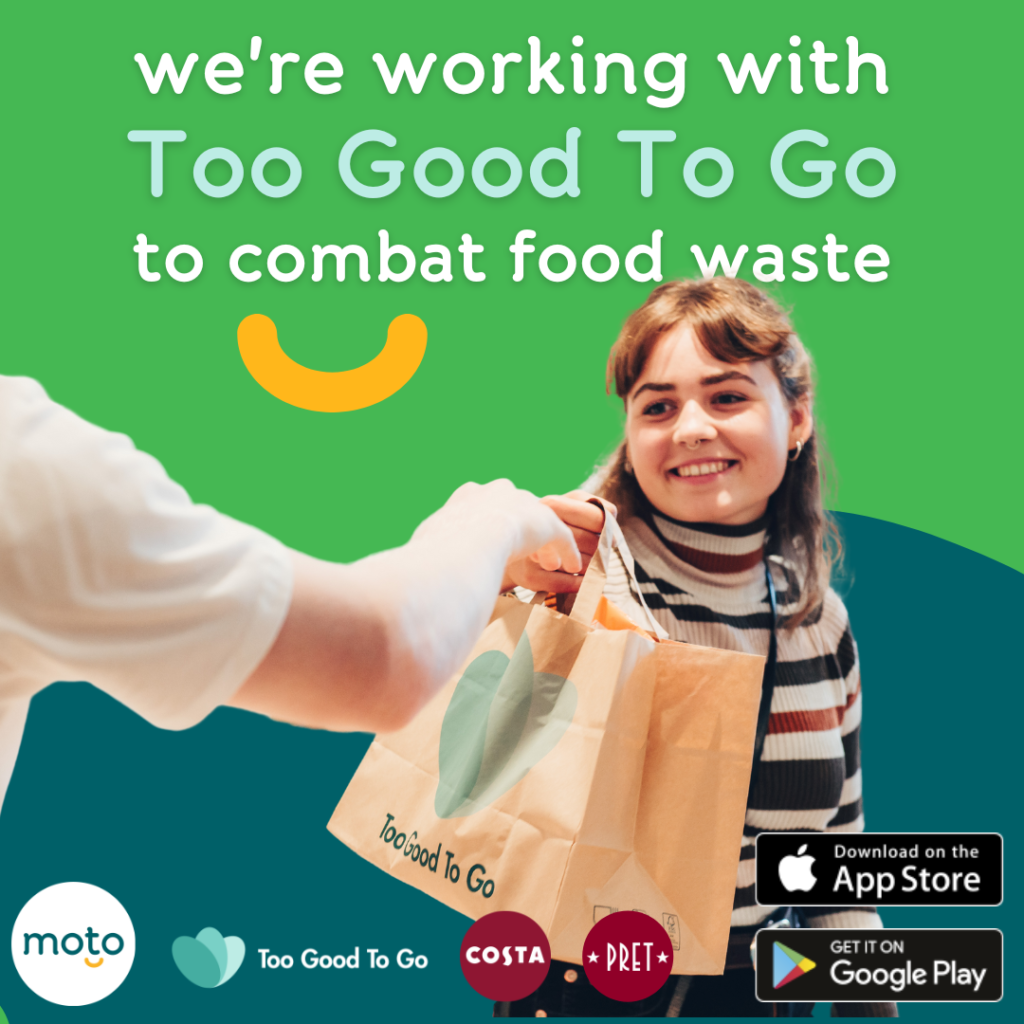 This service is available across all our Moto Costa and Moto Pret a Manger sites, and you'll be able to purchase Magic Bags when food becomes available. All you need to do is download the free TGTG app (available on both Google Play and the App Store) and check to see if food is available from one of our sites. Once you've selected a bag, you prepay for it through the app and then arrange a collection time.
We're thrilled to be offering this service across our sites, as it enables us to cut down on food waste whilst also providing customers the opportunity to enjoy a tasty treat for a discounted price.