Home Delivery
Whether its a busy summer holiday trip, an urgent work call out or the dreaded last minute change of plans (although that's a win for us introverts) – we understand that trying to organise dinner or a well deserved treat is vital on keeping the kids happy, the work team thriving and your tummy full.
Having the option to get food delivered with a few clicks on your phone is not only the new normal but a convenient way not to stress over dinner plans. What is better than a hassle free experience? A hassle free experience that brings you food!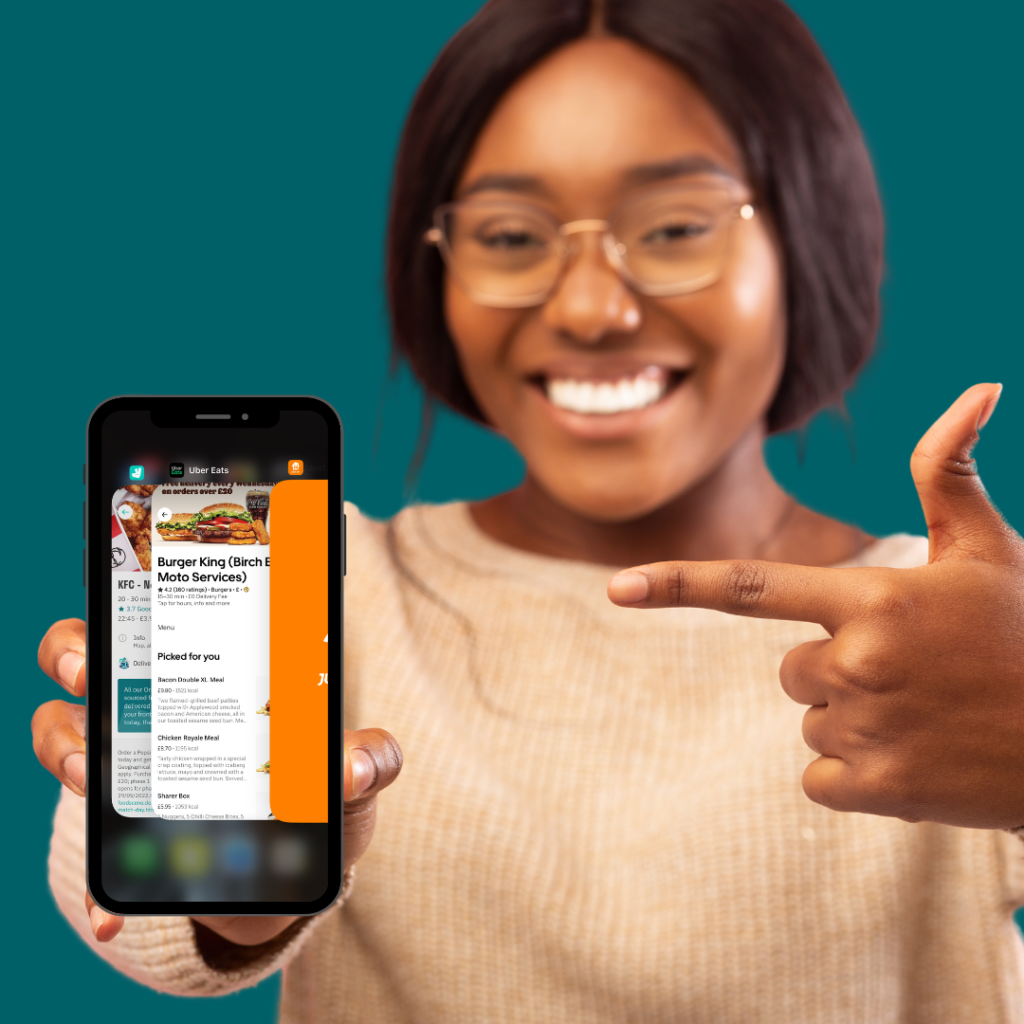 With the help of UberEATS, Deliveroo and Just Eat, some of our brands can offer Home Delivery straight from Moto to your front door (another win for us introverts.) With other brands expecting to join as well as new locations to offer Home Delivery in the future, keep an eye out on your takeaway apps to see if you can spot any Moto services.
Please see below to find a location and brand near you! – with even more brands and sites coming soon!
Costa
Burger King
KFC

Pret
UberEATS
Deliveroo
Just Eat
UberEATS
Deliveroo
Just Eat
UberEATS
Deliveroo
Just Eat
Deliveroo
Birch West
✓
✓
Cherwell Valley
✓
Chieveley
✓
✓
Cobham

✓
Doncaster
✓
✓
Donington Park
✓
✓
Exeter
✓
✓
✓
✓
Ferrybridge
✓
✓
✓
✓
✓
✓
Frankley South
✓
✓
✓
✓
Grantham

✓
✓
✓
Heston East
✓
✓
✓
Hilton South
✓
Medway West
✓
✓
Pease Pottage
✓
✓
✓
Peterborough

✓
Reading West
✓
Rugby
✓
✓
✓
✓
Saltash
✓
✓
✓
Stirling
✓
Swansea
✓
✓
Tamworth

✓
✓
✓
✓
Thurrock
✓
✓
✓
Tiverton
✓
✓
✓
✓
Toddington

North
✓
✓
✓
✓
✓
Trowell South
✓
Warminster
✓
Washington South
✓
✓
✓
Wetherby
Woolley Edge North
✓