On 1 July 2023 Moto Foundation was excited to celebrate its' first year of national partnership with Mind & SAMH – a partnership that has already raised over £300,000 for the mental health charities!
The first full year together has been packed with fantastic events and experiences; from climbing mountains, to the creation of Moto's now infamous house band, MotoHead. Talking Benches were installed at Moto sites to mark Time to Talk Day and nearly £50,000 was raised by our sites over Easter alone!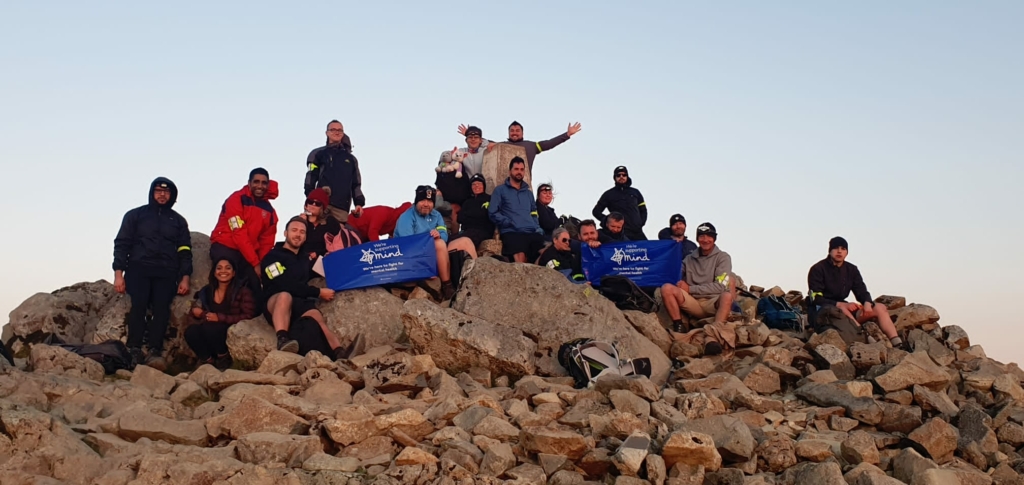 The five-year partnership with Mind & SAMH aims to raise awareness and £1.25million in funds to help ensure everyone with a mental health problem gets support and respect.
These funds will be split between Mind's national services, enabling them to keep vital services running such as Mind's Infoline, legal line, and our online peer support community Side by Side. Nearly half of the funds will go to local Minds, to delivery local projects and services in the community. And in Scotland, funds raised there will support SAMH to provide mental health initiatives in Scotland.
Here's to building on this first year and making the next four something really special!
More information about Moto Foundation's national charity partnership with Mind & SAMH can be found here