At Moto, we understand just how important it is that, as a nation, we're working towards becoming a more environmentally conscious and net zero economy. A huge part of that will be supporting the transition to EV (electric vehicles)
There's a long way to go however, and many hurdles to clear. For example, on the UK's motorway network, where drivers are more likely to travel longer distances and therefore need quicker and more convenient ultra-rapid charging, access to this has been limited.
At Moto, it's our ambition to address this and to help make that transition for motorists easier and fairer; focusing on dramatically improving the reliability, simplicity and speed of EV charging on the UK's motorway network.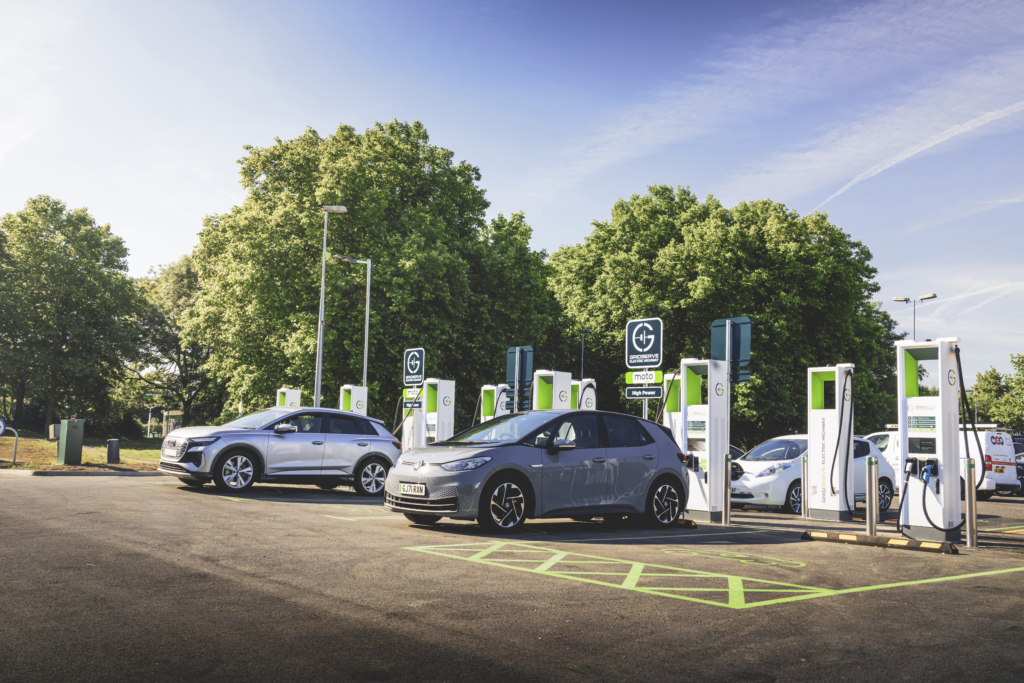 Moto and EV in 2023
Ambition doesn't mean much though if you don't put in the work to achieve it. That's why we are investing in a sector-leading rollout of superfast chargers across the UK's motorway network. This year alone, Moto and our partners at GRIDSERVE have added 70 Ultra-Rapid charging points across nine sites to Moto's UK network. These chargers deliver up to 350kW of power and have the ability to deliver up to 100 miles of range in less than 10 minutes.
Overall, we've launched over 20 Ultra-Rapid Electric Super Hubs to date with over 300 Ultra-Rapid Chargers on our network. Across all different connector types, we have over 500 chargers, making us the biggest charging network on UK motorways.
Our work is far from over, however. We're opening new Ultra-Rapid charging hubs all the time and are currently on track to have at least six such chargers on each site by the end of the year. Longer-term, Moto will continually scale-up installations as demand for EVs grows. By 2030, we aim to have over 1600 Ultra-Rapid chargers across our network.
With the rollout, we hope to make some of the biggest challenges facing EV motorists – charging and range anxiety – a thing of the past and open up the prospect of EV ownership to more and more people.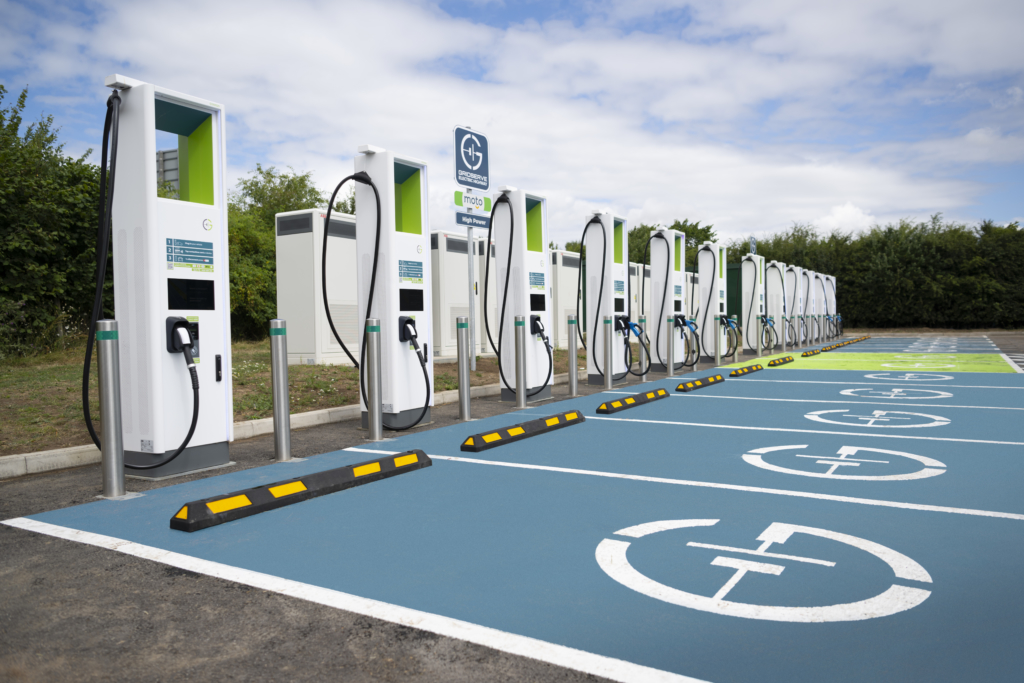 Moto now has High Power GRIDSERVE Electric Super Hubs located at the following Moto service areas:
Moto now has High Power TESLA Super Hubs located at the following Moto service areas: