Our sites and Forecourts are open 24/7 to ensure you have a safe place to rest when travelling this Christmas. However, some brand's openings and closings may vary as seen below.
We have an obligation to provide a safe place to stop on the motorway network 365 days a year, 24 hours a day – even at Christmas. And we understand that many drivers are relying on us for loo breaks, refreshments, fuel and a safe place to pull over. So, we'll be here throughout the entire Christmas period to support all of your fabulous festive journeys, even on Christmas Day.
However, if you do stop with us on December 25th, things will be a little different so we can allow as many of our wonderful colleagues as possible to spend the festivities with their loved ones.
WHSmith and Costa Coffee will remain open on Christmas Day to provide refreshments and snacks, but all other brands may be closed for the day.

Fabulous service with a smile will resume from all brands the following day.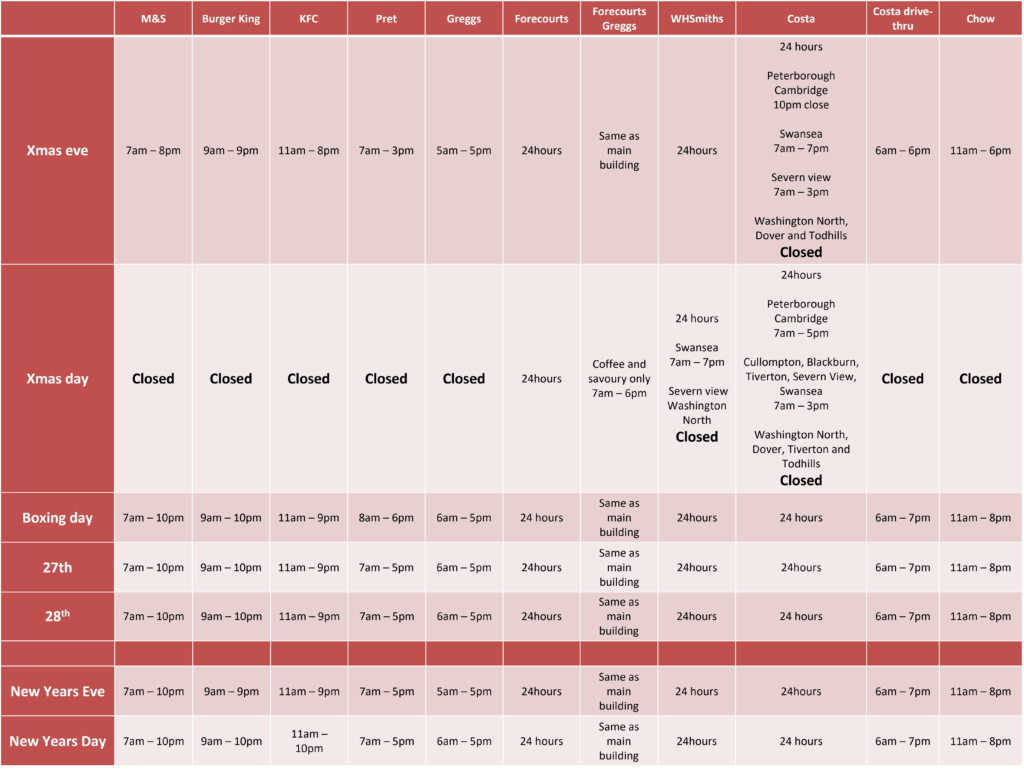 December 29th and December 30th will be usual tradings hours as seen on site pages.
If you are travelling on Christmas day, please make use of our journey planner
From everyone at Moto, we are wishing you a Merry Christmas and a Happy New Year and thanks for all your support throughout the year. All the best for 2023.