Moto Exeter has become the largest MSA ultra-rapid charging hub in the UK. This is an amazing milestone in helping us lead the charge in the EV landscape proving more and more that we are successful in transforming the UKs rest stop experience. Ken had the pleasure of opening Exeter to reveal the new Tesla site with Nick, Rob and Matt and a handful of our hardworking Exeter colleagues just in time for Christmas!
Our newest super hub now has:
⚡️ 28 ultra-rapid charging units (12 x Gridserve 350kW & 16 x Tesla 250kW)
💨 3 Gridserve rapid charging units (capable of charging up to 100kW)
🤩 2 Gridserve 22kW AC charging units
That is 33 in total! – More than any other MSA site in the UK.
Thank you to everyone's hard work in achieving our goals with many more coming in 2023.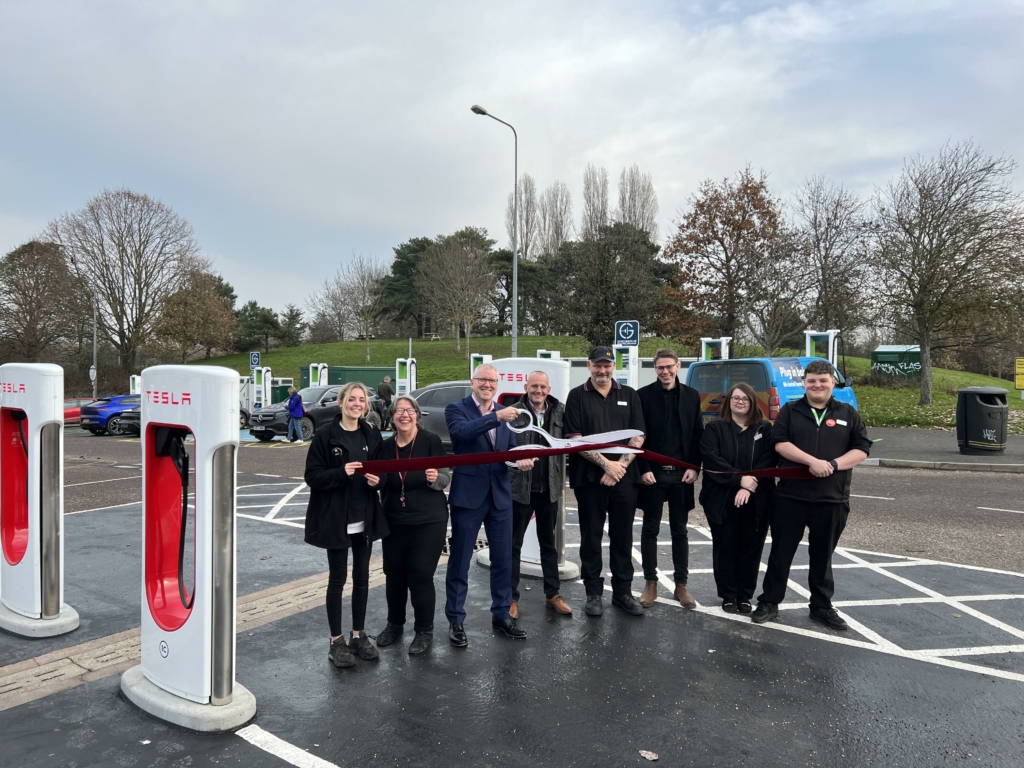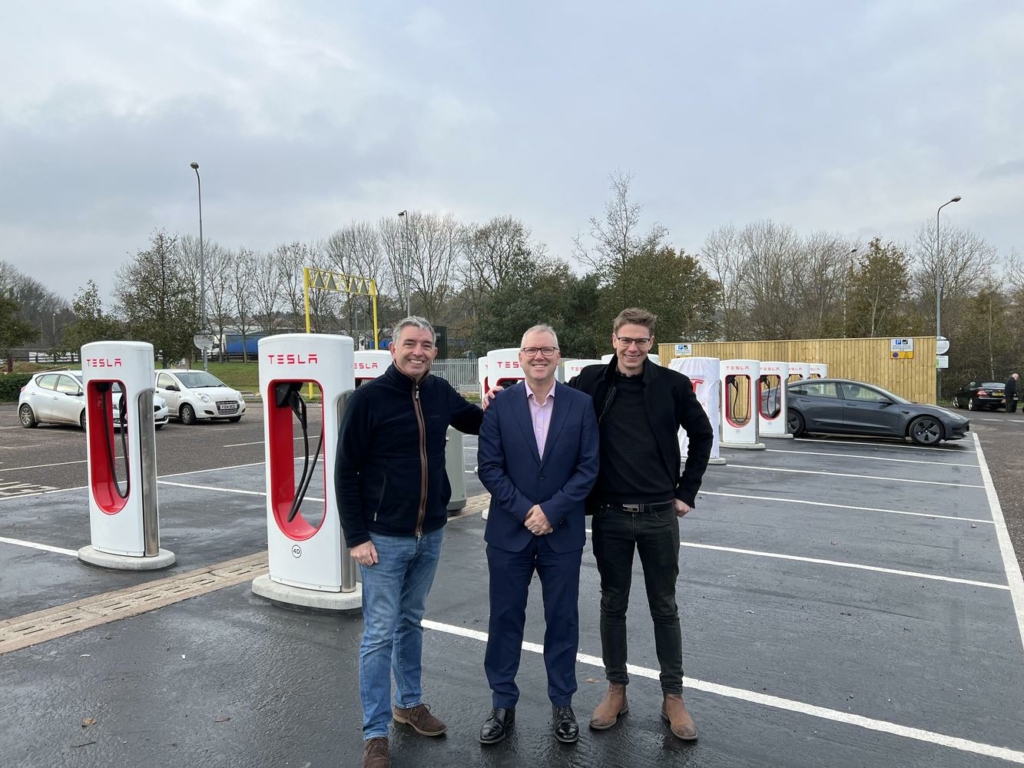 Currently there are High Power Electric Super Hubs located at the following Moto service areas: