At Moto, we are dedicated in Leading the Charge on making EV accessible. Our aim is for all drivers to feel confident enough to switch to electric vehicles, safe in the knowledge that they don't need to worry about driving range anywhere in the UK.
Rugby MP Mark Pawsey has backed a national campaign launched by motoring journalist Quentin Willson to ensure that drivers of electric vehicles pay a fair amount wherever they charge their cars. The Faircharge campaign is to make EV accessible and affordable for all drivers.
You can read the whole article here.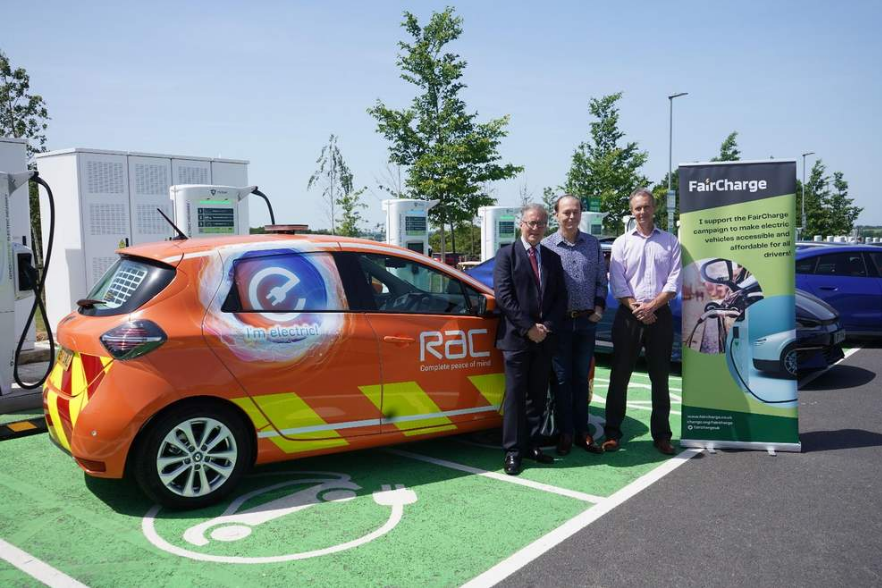 Featured in the article is Moto Rugby, the newest motorway service area and the latest part of the Moto family. Rugby is the UK's largest EV charging site in terms of the number of ultra-rapid charging units and is home to both Tesla and Electric Highway chargers.
Furthermore, we predict that by 2030 around 3 in 10 drivers will be turning into a motorway service station in an electric vehicle. That's why we want to make mid and long-distance EV driving easier and convenient. We have partnered with the bright sparks at Gridserve Electric Highway and Tesla to bring faster charging, from more chargers to more locations, across the UK, helping more drivers get from A to B.
You can use our Journey Planner to find an EV charging point