Our network of private workspaces allows you to have your own private office no matter where you are.
BookAPod offers private workspaces for up to four people within sound acoustic working pods. Booking is simple and done via the BookAPod app on an hourly basis, with no need for a contract. From just £5.99 per hour, our pods allow users to escape the noise and distraction of public areas and fully focus on what's important.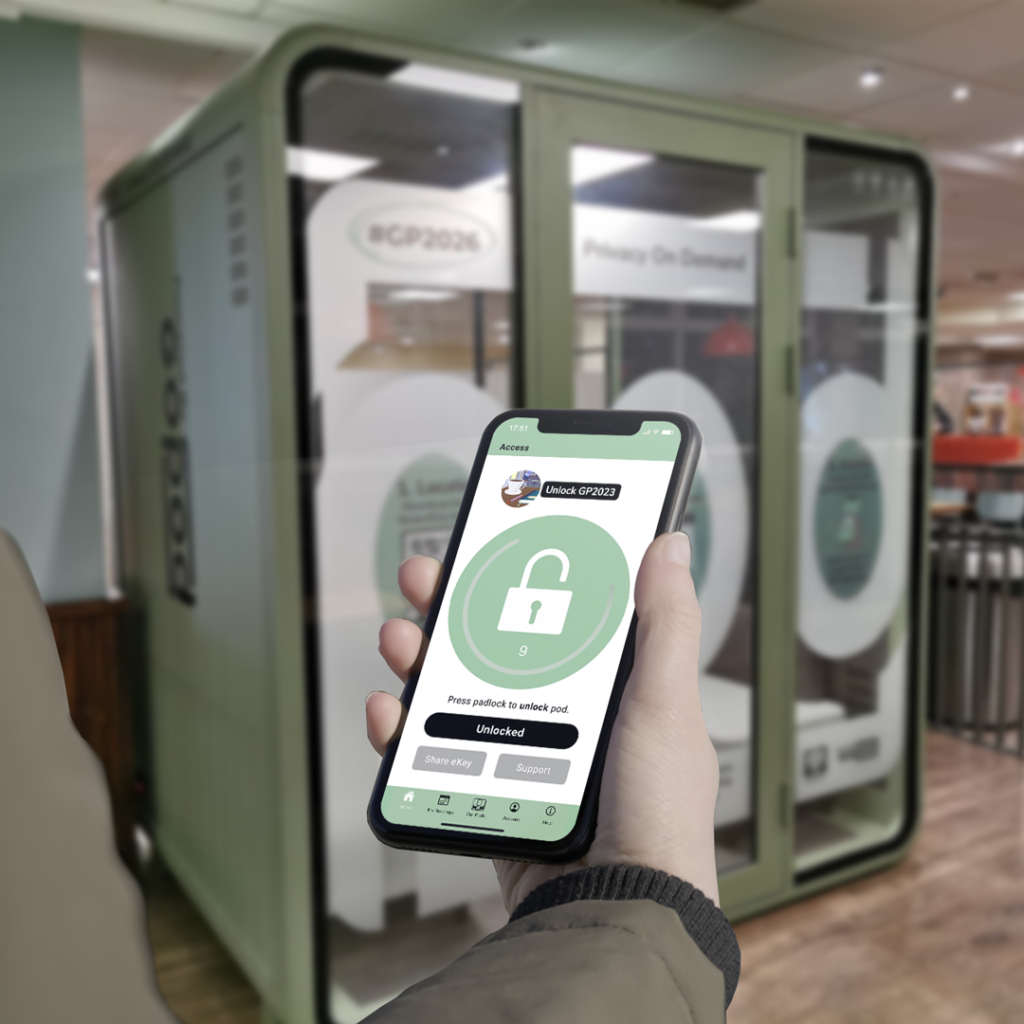 Once your booking is made, simply head to the BookAPod app where you can unlock your pod with a push of a button. Inside the pod, you will find comfy seating, coat hooks, a sturdy centre table and a presentation screen with power sockets and inputs for all your devices.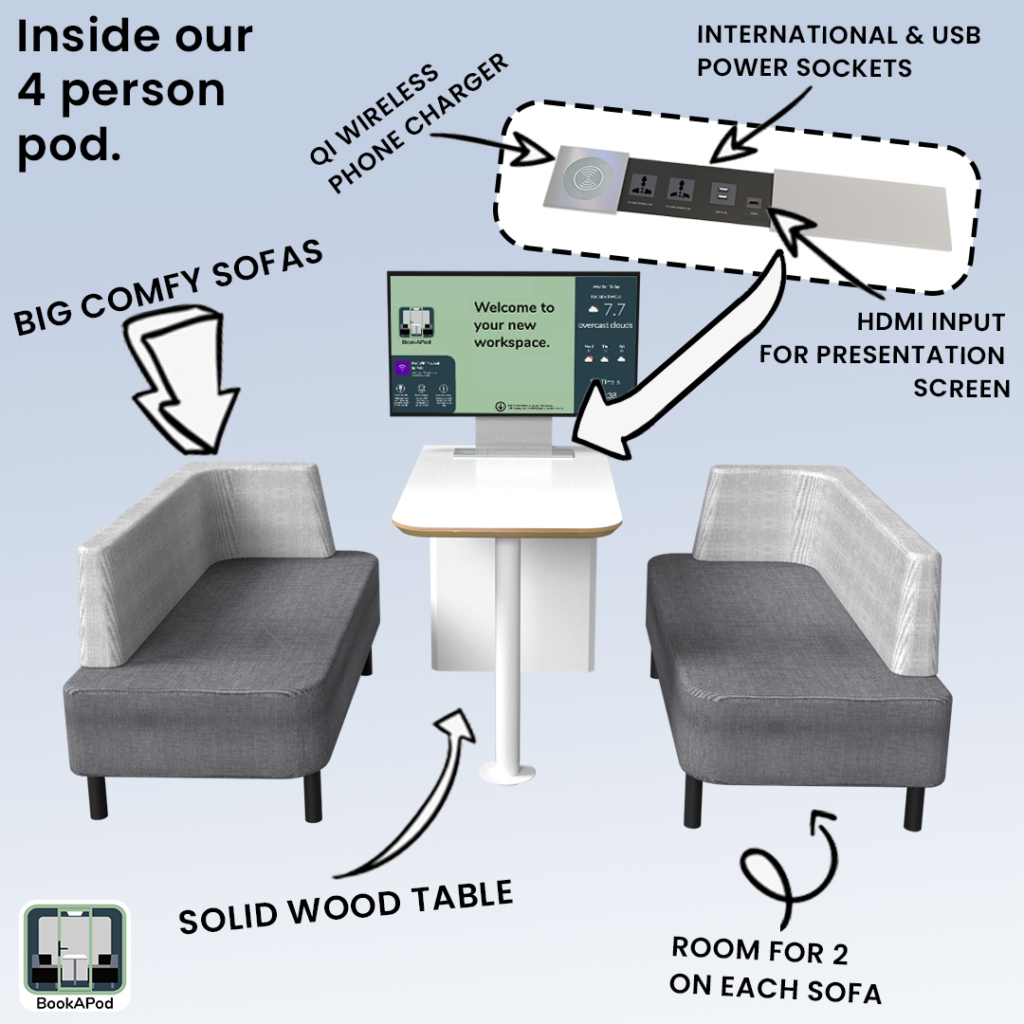 Find your nearest BookAPod
Select layout for this block ?